Popular Topics
Quotes With Pictures - About Anger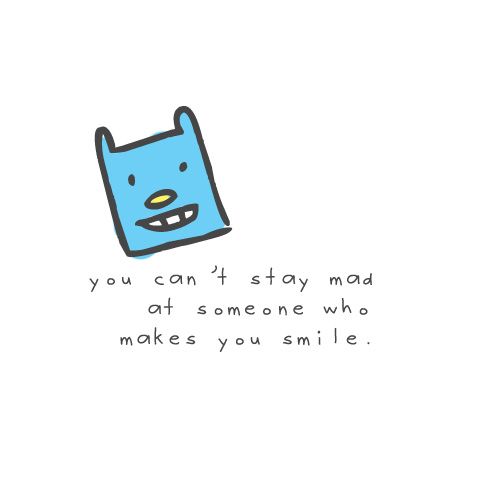 You
can't stay mad at someone who makes you smile.
It is very hard to stay mad at someone who is always willing to make you smile. Though you should always use your heart's discretion, and though only you may know if someone should be booted from your life or not, we would encourage you to make sure that you keep people around you who will easily make you smile.
Read the rest of this article »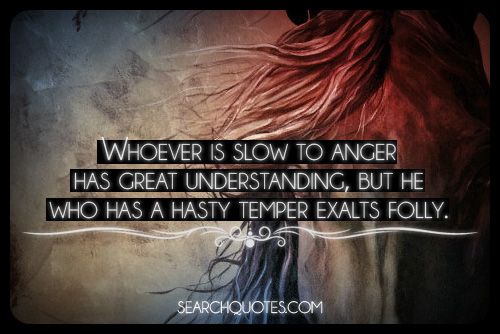 Whoever
is slow to anger has great understanding, but he who has a hasty temper exalts folly.
A quick temper can ruin a person's life. Sometimes all we need to do is change the small things to help keep our tempers at a level that will help to keep people at ease in their dealings with us.
Read the rest of this article »
Sometimes
we get angry with people, when we should be angry with ourselves, because we gave them the power to change our mood and feelings.
Those who are angry and remain angry do nothing but diminish their lives with every piece of bitterness that they hold on to. This is because the angry bitterness that they are holding on to overtime starts to poison their bodies, from their mental body to their physical body.
Read the rest of this article »
Dont
hold to anger, hurt or pain. They steal your energy and keep you from love.
Some of the most draining emotions are those with negative connotations, such as anger, hurt or pain. Holding on to these emotions for long amounts of time may mean that you tire more quickly, and are only able to give focus to love and the rest of your life for the moments that you aren't feeling emotionally drained from being angry, and being hurt.
Read the rest of this article »
Join Us on Facebook
Picture Quotes