Popular Topics
Being Grateful Picture Quotes
Quotes With Pictures - About Being Grateful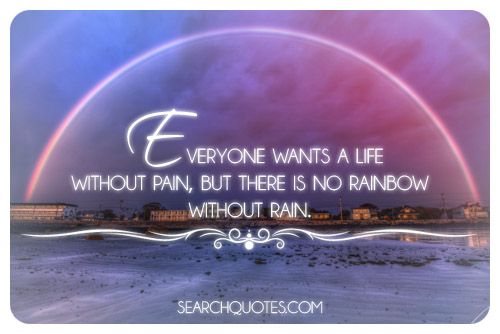 Everyone
wants a life without pain, but there is no rainbow without rain.
If there are never any storms in your life, then you must realize that you will never be able to appreciate the best that life has to offer in turn. There are times in our lives when we are forced to face the bad. We must learn not only how to cope with being in a storm, but we must learn how to thrive in the storms that we face in life.
Read the rest of this article »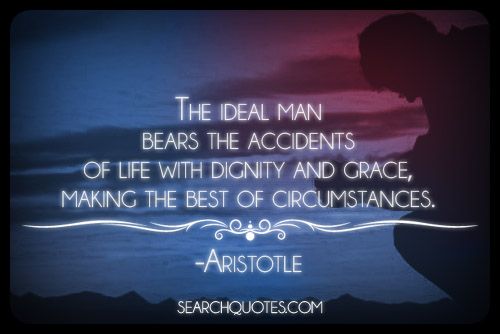 The
ideal man bears the accidents of life with dignity and grace, making the best of circumstances. -Aristotle
Being ideal doesn't mean that one will always be perfect, but it does mean that no matter how a situation may end up, that a person is willing to make the best of it regardless.
Read the rest of this article »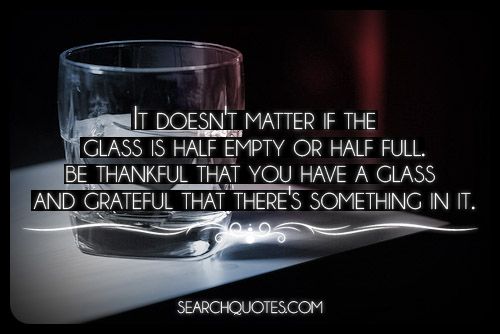 It
doesn't matter if the glass is half empty or half full. Be thankful that you have a glass - and grateful that there's something in it.
Many people concern them selves with the judgments of others and think less of their lives than they actually should, because they are lead to believe that their lives aren't important as another's because they may have less in material wealth than others. One important thing that people of today must all realize is that somewhere is better than anywhere.
Read the rest of this article »
I'm
thankful for the people who never left.
We should never take for granted the people that have been in our lives through thick and thin, for these are our true friends. Sometimes having friends like these alongside a firm belief in God are the only things that help to keep us pushing in periods in which all we want to do is give up. Take advantage of being able to show your true friends how much you care for them on a regular basis. Show the true friends how much you love them in times of good health and prosperity so that they will be even more willing to be there when times are harder.
Read the rest of this article »
Join Us on Facebook
Picture Quotes