Popular Topics
Being Hurt Picture Quotes
Quotes With Pictures - About Being Hurt
Stop
going back to the one who brings you more pain than happiness. It's not worth it to continue to invest your feelings into somebody unworthy of your love.
Life is ultimately filled with events that may cause us great difficulty and great pain. There are going to be people in our lives that we thought would always be there for us that disappear. There are going to be people that seem to never grow that expect us to not progress with them, and get angry when we seek progress.
Read the rest of this article »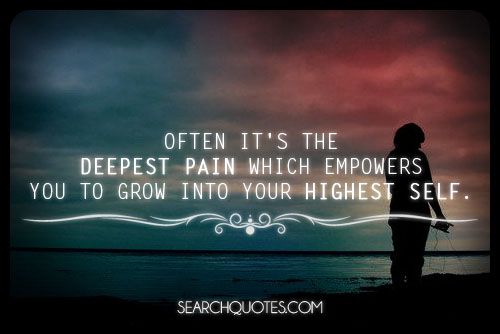 Often
it's the deepest pain which empowers you to grow into your highest self.
Sometimes getting a hold of the talents and greatness inside of ourselves, can be made easier by becoming empowered by the pain we may be experiencing in the moment. Though many people allow for themselves to be a victim of their circumstances, the ones who turn their dreams into reality are the ones who are empowered by every thing that enters into their path, including great depths of pain.
Read the rest of this article »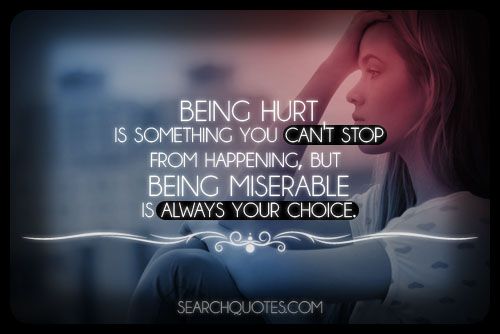 Being
hurt is something you can't stop from happening, but being miserable is always your choice.
One great thing about being given a life to live is that the power we acquire throughout it, is solely produced by the choices we make while living it. We have so many choices on a daily basis, ranging from what toothpaste we are going to use, to what we are eating for breakfast, to deciding on whether or not we should buy that new car to get around in.
Read the rest of this article »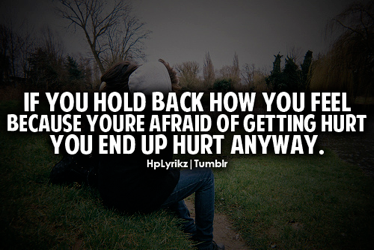 If
you hold back how you feel because you're afraid of getting hurt you end up hurt anyway.
Never hold back how you feel about someone or about a certain situation, especially if you know once the opportunity to make something with someone is ever taken from you because someone else beat you to the punch will ultimately hurt you anyway.
Read the rest of this article »
Join Us on Facebook
Picture Quotes