Popular Topics
Quotes With Pictures - About Belief
Keep
trying hold on and always, always, always believe in yourself, because if you don't then who will, sweetie?
If you aren't courageous enough to believe in yourself, then you must know, no one will. As we walk through our lives we have to be on a mission to live out our dreams. Some of us are too scared to believe in the fact that doing what we feel from our hearts is the only way to achieve success, and this is something that we must overcome.
Read the rest of this article »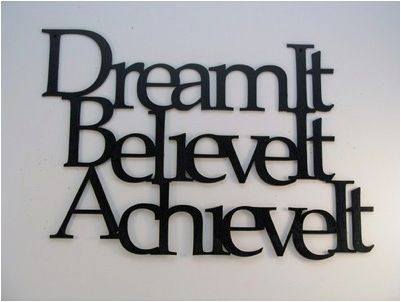 Dream
It. Believe It. Achieve It.
Dream it. It all starts with a dream. Every one of us dreams, especially when we are young. Unfortunately a lot of us lose sight of our dreams and fall into the rat race of life. Are you challenging yourself everyday to follow your dreams?
Read the rest of this article »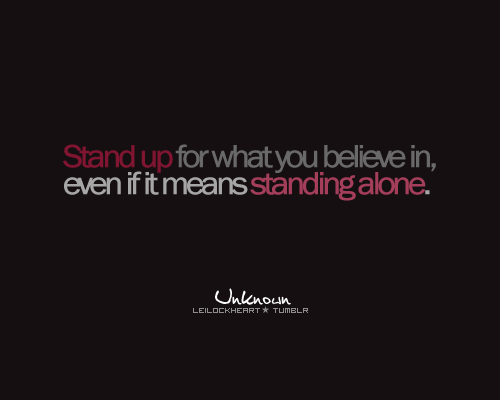 Stand
up for what you believe in, even if it means standing alone.
If you have ever been the only one in a large group, say a class in high school, to defend someone or something that you know is wrong, then you are what we consider a hero. Standing up for what you believe in at all times is not only one of the most admirable traits a person can possess, but is also ultimately one of the most self fulfilling ones. Standing up for what you believe in requires a great amount of courage first and foremost, but also requires a person to be knowledgeable on the subject that they are standing up for.
Read the rest of this article »
1.
Happiness is a direction, not a destination.
-Unknown

2. Decide that you want it more than you are afraid of it.
-Bill Cosby

3. Love yourself.

4. Where there is love, there is life.
-Gandhi

5. The future belongs to those who believe in the beauty of their dreams.
-Eleanor Roosevelt

6. The difference between ordinary and extraordinary is that little extra.
-Jimmy Johnson

7. An eye for an eye only makes the world blind.
-Gandhi

8. Bring deeply loved by someone gives you strength, while loving someone deeply gives you courage.
-Lao Tzu

9. Happiness depends upon ourselves.
-Aristole

10. If you're doing your best, you won't have time to worry about failure.
-H. Jackson Brown Jr

11. The purpose of life is a life of purpose.
-Robert Byrne

12. We can't solve problems by using the same thinking we used to create them.
-Albert Einstein


Let this set of famous quotes be your encouragement and motivation for work today or whatever it is you may be doing in life! I truly love these inspiring quotes and want to give a very special thanks to lovelydreamms of tumblr for creating this magnificent collage of amazing quotes to live by.
Read the rest of this article »
Forget
all the reasons it won't work, and believe the one reason why it will.
Join Us on Facebook
Picture Quotes