Popular Topics
Confidence Picture Quotes
Quotes With Pictures - About Confidence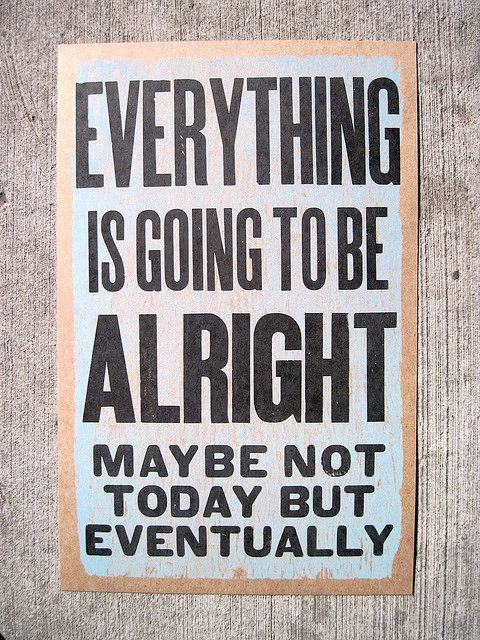 Everything
is going to be alright, maybe not today but eventually.
Sometimes when it seems as if everything that could possibly go wrong is going wrong, we feel that we will be stuck in this negative, downtrodden rut forever. Sure the sun stops shining sometimes, and we may get a huge thunderstorm or two, but eventually the sun will come out to shine again. It is all a matter of us staying as positive as possible in order to make it to see the sunshine.
Read the rest of this article »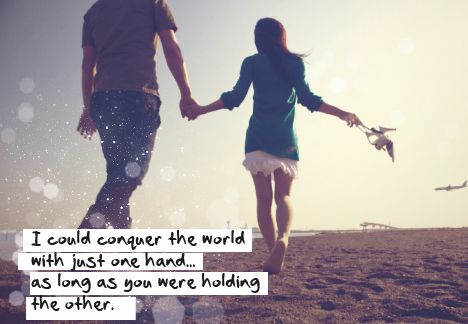 I
could conquer the world with just one hand... as long as you were holding the other.
In order for a relationship to be excessively great it is important to find someone that gives you the confidence and support to succeed in life. If you are in a relationship that holds your hand and feel as if they are pulling you backwards instead of making you feel as though you may be able to conquer the world, then you may need to re-examine the relationship that you are in.
Read the rest of this article »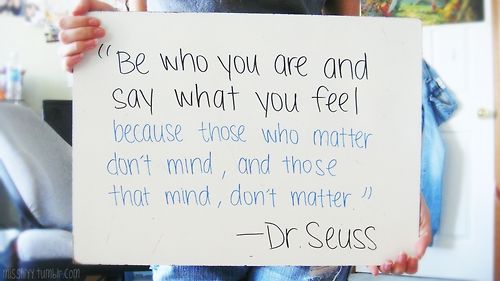 Be
who you are and say what you feel because those who matter don't mind, and those that mind, don't matter.
Being who you are at heart, and letting people know how you really feel about things, are two of the most substantial values a person can possess in their lifetime. In society we are judged immensely by our peers, which makes it very difficult for many people to do what their heart tells them to do, and to say what their heart tells them to say, because of the fear that people will judge them and discourage them. In order to possess these strong qualities usually requires a lot of heart supplemented with a lifetime of personal development.
Read the rest of this article »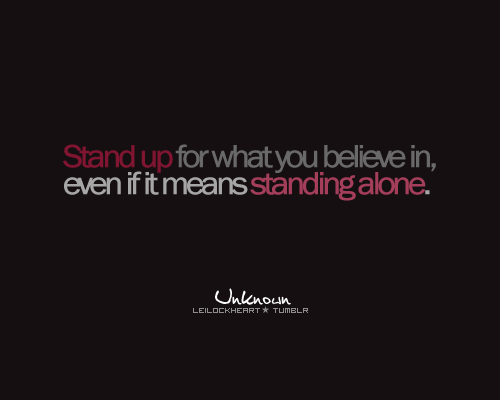 Stand
up for what you believe in, even if it means standing alone.
If you have ever been the only one in a large group, say a class in high school, to defend someone or something that you know is wrong, then you are what we consider a hero. Standing up for what you believe in at all times is not only one of the most admirable traits a person can possess, but is also ultimately one of the most self fulfilling ones. Standing up for what you believe in requires a great amount of courage first and foremost, but also requires a person to be knowledgeable on the subject that they are standing up for.
Read the rest of this article »
Join Us on Facebook
Picture Quotes