Popular Topics
Encouragement Picture Quotes
Quotes With Pictures - About Encouragement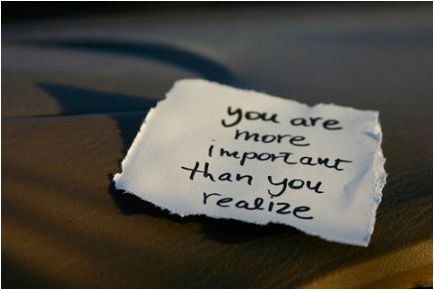 You
are more important that you realize.
We have all been through situations and dealt with people we really care about who can sometimes make us feel that we aren't as important as we know we really are. Don't fall in the trap and let yourself think that you aren't important. Doing so will only discourage you from doing what you know that you are truly capable of. Instead walk daily with your head held high and a humble strong confidence that let's everyone know that you are somebody.
Read the rest of this article »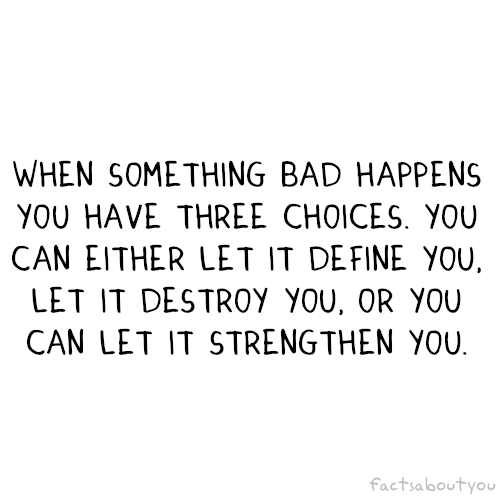 When
something bad happens you have three choices. You can either let it define you, let it destroy you, or you can let it strengthen you.
Whenever we have trials and tribulations in our life we can let those things become us, kill us or overcome them and be strengthened for our future forever. A lot of times we are confronted with problems and are easily discouraged. Some of us have the nature of seeing obstacles in our way and electing to let those obstacles stop us from progressing, and settling in the position we are in. Whenever we start to feel this way we must stop and analyze our thinking immediately, and seek encouragement.
Read the rest of this article »
You
deserve to wear a smile in your heart. Not because of what you have or what you do, but because of who you are. Yes, you are changing each day; but you are always amazing just as you are.
In the world today it the amount of money we have and the way we look seems to be a bigger deal than the person we are at heart. The media blasts picture perfect flicks and video of famous stars across television, and magazine publications in order to make the most money, even though they realize that people may be influenced negatively by these phony representations of these stars. It is important to learn at a young age to be as complacent as possible in your own skin.
Read the rest of this article »
Join Us on Facebook
Picture Quotes