Popular Topics
Friendship Picture Quotes
Quotes With Pictures - About Friendship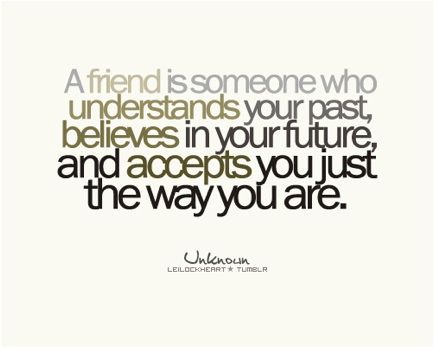 A
friend is someone who understands your past, believes in your future and accepts you just the way you are.
True friends are very hard to come by, but when you recognize someone as being a true friend then you should do you best to hold on to them. Just because someone has been in your life for a long amount of time does not necessarily mean that they are a true friend. Someone who is accepting of your past and that believes in your future will create a positive presence in your life. A true friend will never try to change you because they will love the real you, unless they notice that you aren't acting as yourself.
Read the rest of this article »

(Thumbs
Down) People who ignore their friends because they have relationships.
When people ignore their friends because they have relationships, they say to their friends that in fact they are not friends at all. True enough, sometimes it is hard when we first fall in love with someone to even think about spending time away from our lover and with our friends instead, but we must never forget the importance of maintaining all of our relationships. A true friend should be treated as a true friend.
Read the rest of this article »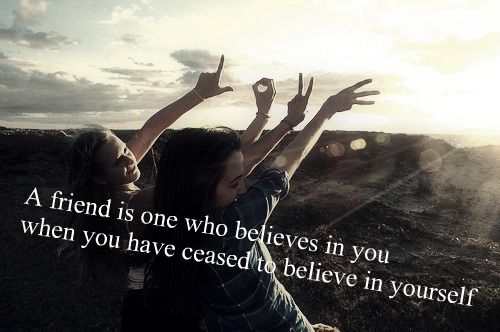 A
friend is one who believes in you when you have ceased to believe in yourself.
This picture quote holds very true, and should also make you examine the people you have surrounding you. When times get hard and the going seems to get tougher to the point to where you want to give up, do the people around you influence you to give up, or do they influence you to keep going. This also should make us examine how good of a friend we are to those around us.
Read the rest of this article »
If
you're alone, I'll be your shadow. If you want to cry, I'll be your shoulder. If you want a hug, I'll be your pillow. If you need to be happy, I'll be your smile. But anytime you need a friend, I'll just be me.
Join Us on Facebook
Picture Quotes