Popular Topics
Quotes With Pictures - About Hard Work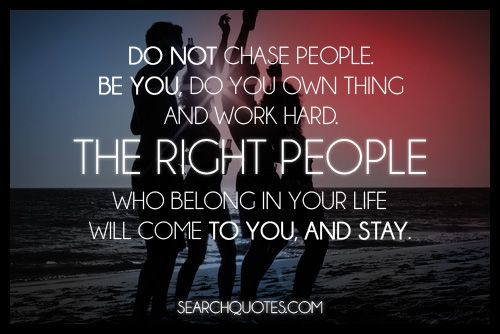 Do
not chase people. Be you, do your own thing and work hard. The right people who belong in your life will come to you, and stay.
Chasing people around in life will be of no benefit to you in the long run. This is mostly because you can't make people be who you want them to be, people will always do what they truly want to do, deep down inside. What you can do is make extraordinary effort each day to be you, and to do what is in your heart, and work hard at it.
Read the rest of this article »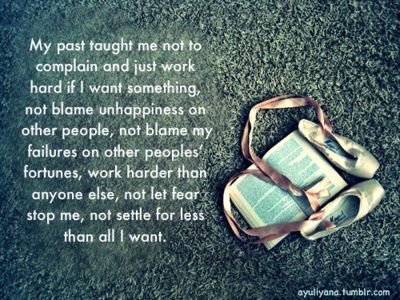 My
past taught me not to complain and just work hard if I want something, not blame unhappiness on other people, not blame my failures on other peoples fortunes, work harder than anyone else, not let fear stop me, and not settle for less than all I want.
We have to be willing to work hard when we desire greatness in life. Blaming others for our own unhappiness, and blaming our failures on other people will only delay us from seeing the great things in our life that we desire, or that we are destined to see. We may not always be the most talented, and we may not always have as many resources as other people, but when you are willing to work harder than anyone else and continue to do so, nothing can stop you from being where you want to be.
Read the rest of this article »
Join Us on Facebook
Picture Quotes