Popular Topics
Quotes With Pictures - About Honesty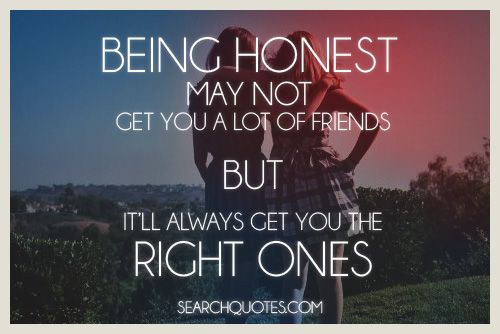 Being
honest may not get you a lot of friends, but itll always get you the right ones.
Choosing to be honest is crucial to becoming who you aspire to be, because it allows you to act as honestly as possible to who you really are deep down. Being honest may not be the best way to get an overflowing amount of friends, but who wants friends that you can't be open and honest with anyway? Your friends should be people that you can be open and honest with at all times, not just when it is convenient for them to hear the truth.
Read the rest of this article »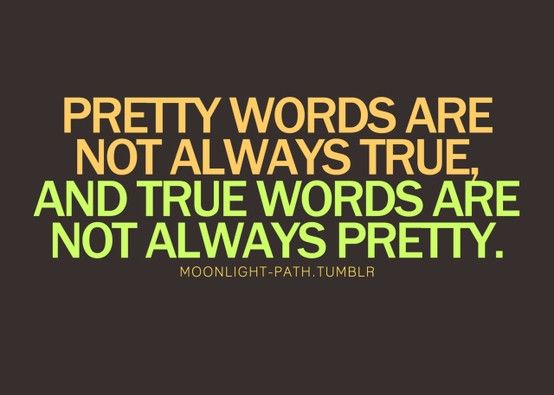 Pretty
words are not always true, and true words are not always pretty.
Though there are some who are given the gift to outlay an excellent terminology the words they utter do not necessarily mean anything if they aren't true. If we are to be concerned with a person's words we must be able to effectively choose who we give our ears to by devoting the energy that we spend listening, hearing and understanding words of actual wisdom, and not words that are played together nicely.
Read the rest of this article »
It
is so easy to believe someone when they tell you exactly what you want to hear.
In this cruel world we must be careful because some people are only in lives for their own pleasures and desires. Some will tell you things that they think you want to hear so that they may get out of you whatever it is that they desire. If we want to avoid dealing with deceptive people, we must be willing to do a number of things.
Read the rest of this article »
Join Us on Facebook
Picture Quotes