Popular Topics
Friday's Latest Images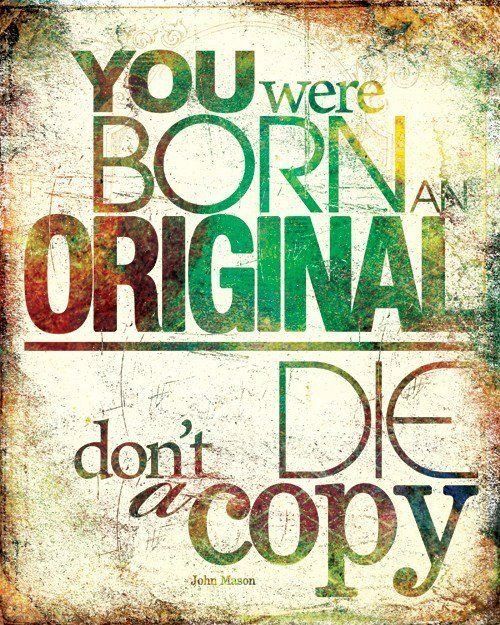 You
were born an original don't die a copy.
If we want to be the best we have to be willing to be who we are while we live out our lives. Anyone can be number one, but not everybody can be number one without sacrificing who they really are on the inside.
Read the rest of this article »
Worry
is a total waste of time, it doesn't change anything. All it does is steal your joy and keep you very busy doing nothing.
For a person to live their life without worry, they have to be totally committed to living their life without stressing over the basic parts of life. To avoid worry in our lives we have to make a conscious effort to first, stop thinking negatively when something has the potential to go wrong.
Instead of allowing negative thoughts to form in your mind and instead of vocalizing these negative thoughts after a while, we have to know to immediately replace any negative thought that we here in our mind with a positive one.
Another helpful trick to avoid the fear we introduce to our own lives by worrying is to be committed to prayer and meditation. When your spirit is still, and when you have something that you believe in with all of your heart, the need for worry in your life will diminish immensely, and almost indefinitely as long as you continue to hope and believe!
Read the rest of this article »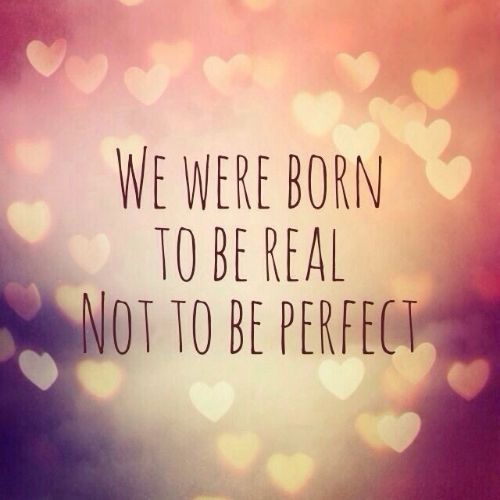 We
were born to be real not to be perfect.
Great people from all over all know that it takes being the real you to be great, not being perfect. If you ever want to achieve a sense of fulfillment in your life you have to be willing to admit that you can never be perfect. Many people mistakenly choose to try and follow some sort of magical train to perfection that will never exist, because being perfect means that you are willing to be judged by someone's standards other than your own in some shape or form.
Read the rest of this article »
When
people hurt you over and over, think of them like sand paper. They may scratch and hurt you a bit, but in the end, you end up polished and they end up useless.
Bullying is one of the biggest atrocities that man continues to commit. In many societies bullying is only seen as a problem that lies in school age kids, but in actuality bullying is a huge part of everyday life if we just choose to look around. Bullies are everywhere, because people who refuse to respect other people are everywhere.
Read the rest of this article »
Ignore
the risk, and take the fall, if it's meant to be, it's worth it all.
Everyone comes to points in their lives where they are faced with making the decision of taking a risk. For some this risk may be switching jobs, or starting a business. For others this risk may be entering a new relationship or even getting married.
Read the rest of this article »
Join Us on Facebook
Picture Quotes