Popular Topics
Tuesday's Latest Images
Being
single is a good feeling, no drama or heartaches. On the other hand, it gets lonely and you miss that feeling of being taken.
When a person has to overcompensate and act happy when they are put in positions that aren't really practical for being fulfilled it is highly likely that they are putting on a front. Finding the right person to be in a relationship with is a very hard thing to do, and so is being single. Single people who brag about being single may not all cry themselves to sleep every night, but it is very possible that many people who are single say so to make other people feel as miserable as they do for being in a relationship.
Read the rest of this article »
Never
let success get to your head and never let failure get to your heart.
If we are ever going to achieve success like we wish to, we have to be willing to put in the hard work to do so. Nothing in this world that is truly worth keeping and holding on to has every come easy to anybody, no matter what talents or skills that they were already blessed with.
Read the rest of this article »
Laugh
until your body aches, cry until you start to shake, live like the world is yours to take and love as though your heart won't break.
Living a positive life isn't the easiest thing to do, especially in the beginning, but once your mind is trained to think and view life positively, life becomes so much more clear than before. There is great value in being able to see the value in every aspect of life, including the bad times. The times where it is normal for us to feel the least encouraged are the times that we can learn the most about ourselves and how we allow our weaknesses to cloud our judgment and resolve.
Read the rest of this article »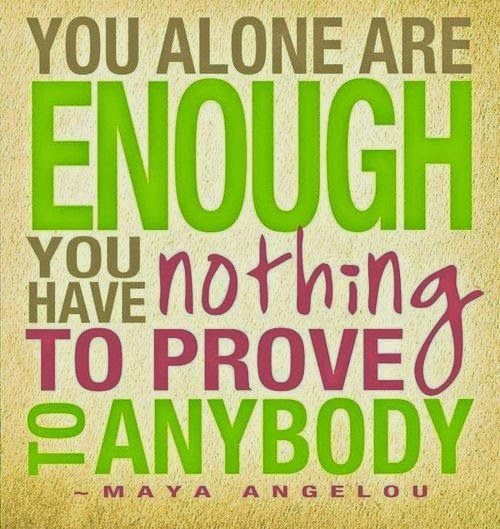 You
alone are enough you have nothing to prove to anybody. -Maya Angelou
When people truly know who they are, they don't have to continually prove it to people over and over again. In my experiences, when talking to people who only talk about their own merits, and the things that they feel they have done in their lives, it later comes out that huge parts of their lives aren't really as great as they would have liked for you to believe.
Read the rest of this article »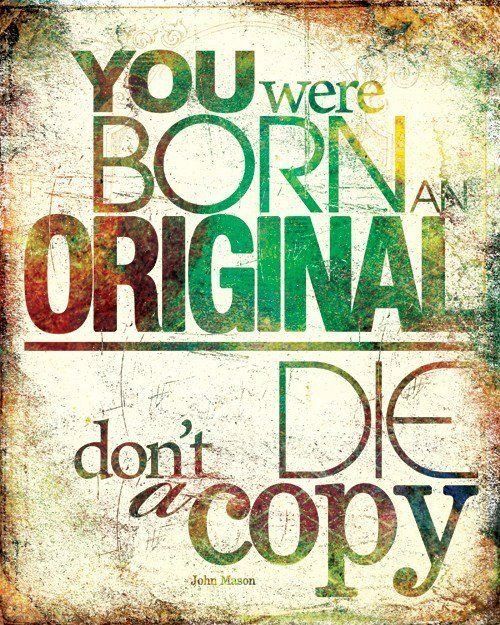 You
were born an original don't die a copy.
If we want to be the best we have to be willing to be who we are while we live out our lives. Anyone can be number one, but not everybody can be number one without sacrificing who they really are on the inside.
Read the rest of this article »
Join Us on Facebook
Picture Quotes