Popular Topics
Quotes With Pictures - About Mistakes

You
have the right to forgive yourself anytime you want.
In every single person's life lies a mistake made by a person that they wish they could take back, whether they are ready to admit it or not. The only way to move past the regret of a mistake in our lives that still causes us pain is to forgive yourself for it. Not only is it our right to, but forgiving our selves allows us to move past obstacles in our lives that we would not have otherwise moved past without doing so.
Read the rest of this article »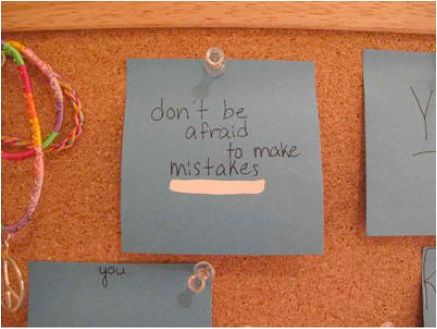 Don't
be afraid to make mistakes.
Making mistakes is what makes life. Without making mistakes where would we be. If we were scared to make mistakes many of us would still not be able to do what we see as basic in life, such as walking or talking. Every one on this planet, from the leaders of countries, professional athletes, world famous actors and musicians, to those who are homeless, those who are unemployed, and so forth have all made mistakes!
Read the rest of this article »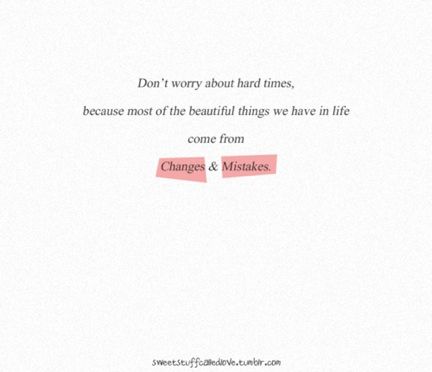 Don't
worry about hard times, because most of the beautiful things we have in life come from changes and mistakes.
Change and mistakes are two aspects of life that help us to become better people. Change is the transition from something old into something new, and is necessary for growth in a person's life. Think about if we never aged or matured. Could you imagine being the same size that you were as a five year old and only having the same amount of knowledge that you did at that age? We have to maintain new changes in our lives on a regular basis in order to grow and reach our potential.
Read the rest of this article »
Join Us on Facebook
Picture Quotes