Popular Topics
Negative People Picture Quotes
Quotes With Pictures - About Negative People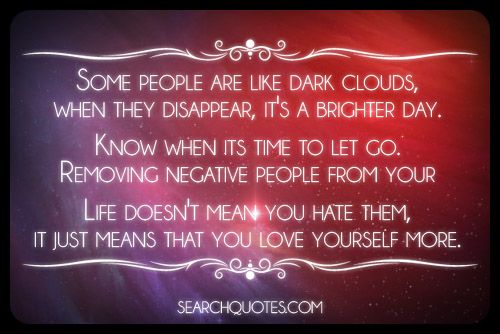 Some
people are like dark clouds, when they disappear, it's a brighter day. Know when its time to let go. Removing negative people from your life doesn't mean you hate them, it just means that you love yourself more.
As we experience more and more of life, and as we experience dealing with the people in our lives, we will more than likely find ourselves dealing with people who are thoughtless. Sometimes there will be people in our lives who hurt us, maybe without a second thought, because they may honestly believe that what they are doing or saying is the right thing.
Read the rest of this article »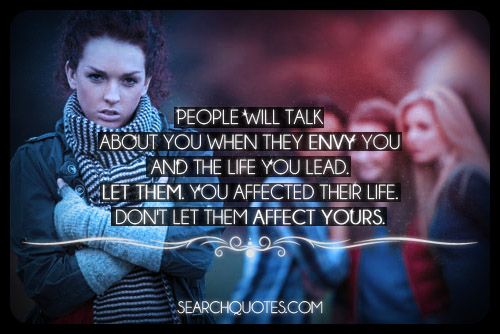 People
will talk about you when they envy you and the life you lead. Let them. You affected their life. Don't let them affect yours.
Dealing with negative people isn't usually pleasant, and many times dealing with negative people turns you into one as well. Sometimes there are situations in life that we will encounter that we think, and that negative people will say, is insurmountable.
Read the rest of this article »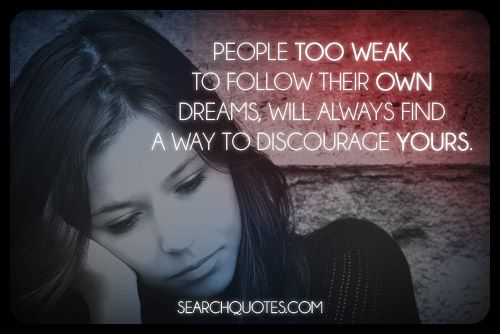 People
too weak to follow their own dreams, will always find a way to discourage yours.
There aren't many people in this world who will not only have a goal and achieve that, but continue to set new goals, and achieve those, consistently for a lifetime. If you ever want to master life, you have to be able to do something that most aren't at all willing to commit to, and that is, what contributions or improvements are you making in your own life each day.
Read the rest of this article »
Surround
yourself with people who believe in your dreams.
Does people who believe in your dreams surround you, or by people who only desire to see you fail? It is easy to get caught up in keeping around people who you thought were truly your friends for the longest time, but who keep revealing to you signs that they really may not be.
Read the rest of this article »
Join Us on Facebook
Picture Quotes