Popular Topics
Quotes With Pictures - About New Year
Nobody
can go back and start a new beginning, but anyone can start today and make a new ending.
Now is the time to start. There are too many times when too many of us limit our own lives by refusing to start out on an adventure because we dont feel as if we are prepared enough. If it is an adventure that you have never taken chances are, you wont be fully prepared.
Read the rest of this article »
Don't
change because a new year is coming up but change for your own personal growth no matter what resolutions you make, they start with you.
It'd be worth it to take a little time out of your busy day to browse over these great new years quotes, it only take a second to be inspired. Spread the love by sharing them with friends and family.
Read the rest of this article »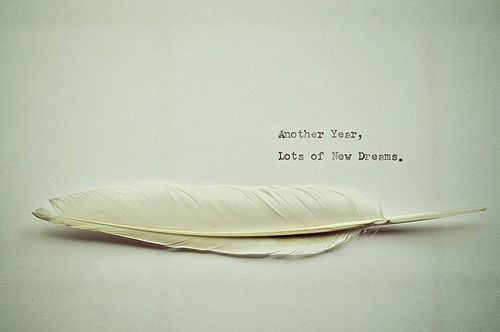 Another
year, lots of new dreams.
Though the beginning of a new year may be seen by most as a world of new possibilities, soon to be opened up by changes in lifestyle and changes in the decisions that they will choose to make, every day is essentially a day that we can begin to start a new lifestyle. Every waking moment, we have the decision to make changes in our lives despite the decisions that we have already made in the past, there is always room new beginnings.
Read the rest of this article »

Dear
2011, It's a new year. New mistakes are going to make along with new promises and regrets. All I'm asking is that you'll be better than last year. I'm not praying for a miracle, I just want a better year than the one that's about to pass.
Looking forward to a new year is essential to prospering in life. Many of us don't realize that life is always about the "stretch", meaning life is always about doing things bigger and better than we have done before. New years resolutions are a good way to create a better life for yourself in the new year and in years to come. When creating your new years resolutions remember that you are not only making these resolutions for a change for a short amount of time, you should be thinking of resolutions that you will keep for the rest of your life, and that will make your life better until it ends.
Read the rest of this article »
2011,
I hope you are much better than 2010
Join Us on Facebook
Picture Quotes