Popular Topics
Quotes With Pictures - About Progress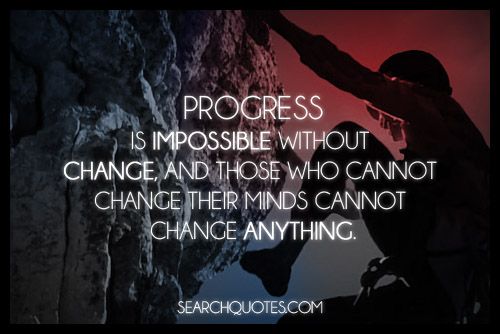 Progress
is impossible without change, and those who cannot change their minds cannot change anything.
Life isn't just about the things that we are able to do; it is about what we are willing to do. When we deal with change in our lives, we are ultimately dealing with building mental and emotional muscle. Are you overcoming your fears, and pursuing the things in life that you truly desire?
Read the rest of this article »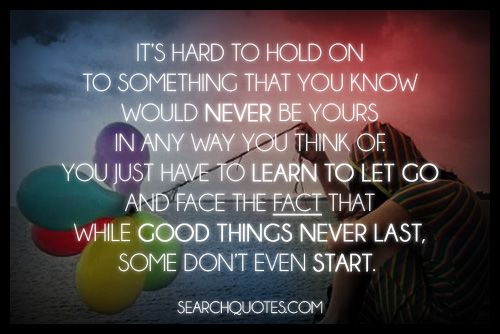 It's
hard to hold on to something that you know would never be yours in any way you think of. You just have to learn to let go and face the fact that while good things never last, some don't even start.
Learning to let go is one of the hardest lessons that we must learn, and some of us are able to master it, while others arent so well. Going through a break up can be a destructive experience in your life, or a constructive experience in your life,if you allow for it to be a new beginning.
Read the rest of this article »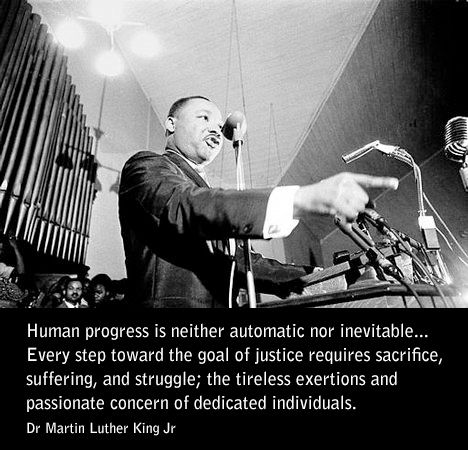 Human
progress is neither automatic nor inevitable... Every step toward the goal of justice requires sacrifice, suffering, and struggle; the tireless exertions and passionate concern of dedicated individuals.
Dr. Martin Luther King Jr. said it best when he spoke of the unwearying grind of the pursuit of justice. Pursuing and standing for what's right is a journey that is in the least a struggle, sometimes it may be the loneliest most agonizing activity in our compact lifetime, but as Dr. King's life is evidence of, it is also most rewarding. As we take time to remember Dr. Martin Luther King Jr. on this glorious day, maybe it is time for you to seek justice in an area that you are most passionate about.
Read the rest of this article »
Join Us on Facebook
Picture Quotes