Popular Topics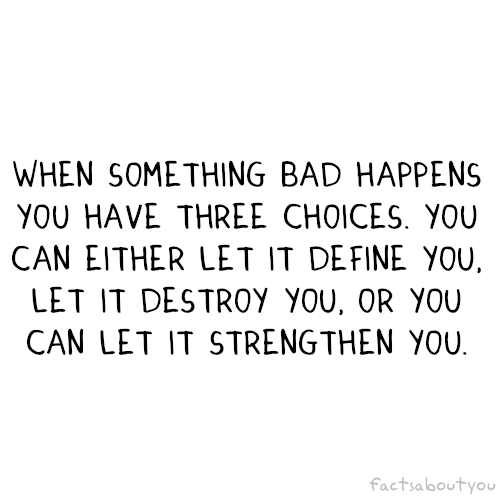 When
something bad happens you have three choices. You can either let it define you, let it destroy you, or you can let it strengthen you.
Whenever we have trials and tribulations in our life we can let those things become us, kill us or overcome them and be strengthened for our future forever. A lot of times we are confronted with problems and are easily discouraged. Some of us have the nature of seeing obstacles in our way and electing to let those obstacles stop us from progressing, and settling in the position we are in. Whenever we start to feel this way we must stop and analyze our thinking immediately, and seek encouragement.

Encouragement can come from a variety of sources including but not limited to our faith in God, family and friends, realizing the achievement of our dreams and goals. Encouragement may be sparked by the people we hang around, exposure to the arts, and careful attention to the goals we have set forth in our lives. So whenever you come across challenges in life, let your motivation for overcoming them be whatever encourages in life. Remember to be encouraged and surely you will be strengthened.
Related Quotes with Pictures about Life
Real
love is knowing someone's weaknesses and not taking advantage of them. Knowing their flaws & accepting who they are.
Real love is about finding the person that will stick with you through the thick storms and the thin victories. Real love doesn't just take sacrifice, it is based on sacrifice. Real love is founded on the notion that sometimes you may have to give part of yourself to someone else in order for them to be able to make it through, with the understanding that this person will do the same thing for you in your toughest times.
Read the rest of this article »
Love quotes with pictures
Relationship quotes with pictures
Life Lesson quotes with pictures
Do
what you love and love what you do.
If you don't care about what you really do when times get hard you have to have enough passion for your field to even want to carry on. When you pursue what you really love to do is much easier to stick with it, than it would be to continue in something that you don't really have a deep love for.
Read the rest of this article »
Life Lesson quotes with pictures
Self Development quotes with pictures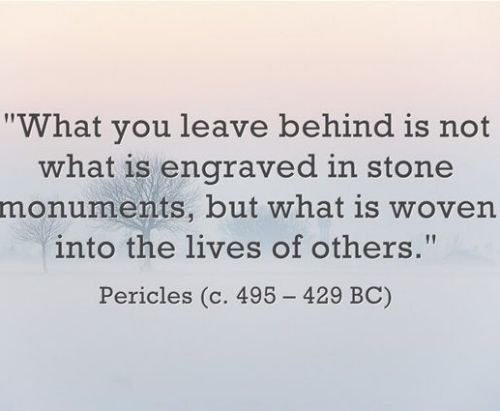 What
you leave behind is not what is engraved in stone monuments, but what is woven into the lives of others.
What kind of mark do you want to leave by the time you are gone? Is it one that will truly stand the test of time, or one that will be easily forgotten?
Read the rest of this article »
Life quotes with pictures
Motivational quotes with pictures
Encouragement quotes with pictures
How
people treat you is their karma; how you react is yours.
Life Lesson quotes with pictures
Personal Growth quotes with pictures
Positive Thinking quotes with pictures
Self Development quotes with pictures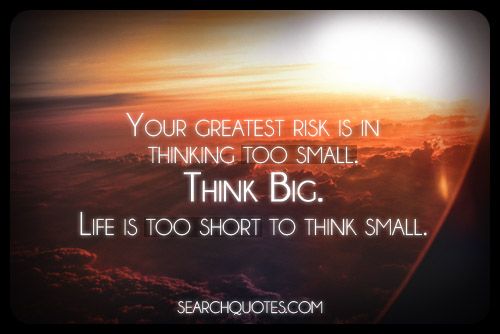 Your
greatest risk is in thinking too small. Think Big. Life is too short to think small.
In the times that you are supposed to rest you must rest. There is no good alternative to resting your body and mind daily. Most hardworking people compete with rest daily, hoping to supplement a little more work in order to be ahead of the curve but this isn't always what is best for us.
Read the rest of this article »
Life quotes with pictures
Self Empowerment quotes with pictures
Imagination quotes with pictures
Life Lesson quotes with pictures
Motivational quotes with pictures
Join Us on Facebook
Latest Picture Quotes