Popular Topics
The Best Kinds Of Relationships Begin Unexpectedly

By J. Johnson, picture courtesy of SearchQuotes

January 16, 2013
The
best kinds of relationships begin unexpectedly. When you get the astonished feeling & everything happens so suddenly. That's why you don't look for love. It comes to you just at the right time; the time you never thought it would have.
The best kinds of relationships are the relationships that happen because they are unforced. Unforced relationships can be some of the best relationships because they come at the right time, even when we don't realize it.

When we are ready to move on, new doors will open, and opportunities will start to appear. Sometimes enlightenment just comes with different parts of life, and it will even come through meeting new people. Like everything else in life, any relationship involving loving someone else dearly, will require a lot of work, and it may not always be hard, but one must be willing to remain consistent in his or her efforts.

But sometimes, two people in totally different seasons in life, come together like a whirlwind, and remain together forever. These relationships arent only rare in the fact that they rarely last, but are made even more special when they do, because the people in these relationships are genuinely happier than those who are in more forced relationships.
Related Quotes with Pictures about love
Beauty
might bring happiness, but happiness always brings beauty.
The way that the world functions today, we tend to think that our beauty is made up solely of the person that we see when we look in the mirror. Little do we realize our beauty is made up of the person that we are inside, not the person that we are on the outside. If we only allow people in our lives that only appreciate us for our beauty on the outside, we will never have real friendships or love.
Read the rest of this article »
Beauty quotes with pictures
Happiness quotes with pictures
Self Love quotes with pictures
Self Empowerment quotes with pictures
The
greatest weakness of most humans is their hesitancy to tell others how they love them while they're alive.
Being able to tell someone how you feel is a very difficult challenge, especially when it is the first time telling them. Although it is not feasible for every moment of our life to be planned, sometimes planning your words, especially when you are relaying your feelings to someone is the best way to handle things. In order for you to tell someone that you love them, you cant be looking forward to telling them, seeking for them to say the same in return.
Read the rest of this article »
Love quotes with pictures
Life quotes with pictures
Positive Thinking quotes with pictures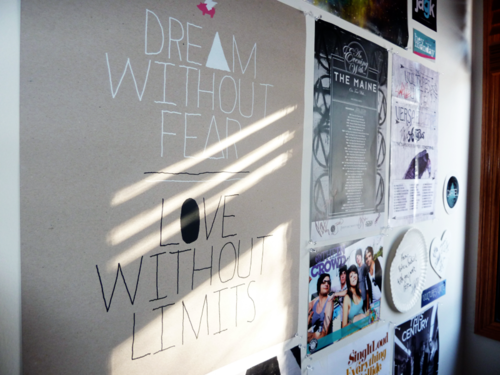 Dream
without fear, love without limits.
Have you ever noticed that in some of your dreams you have while sleeping you possess the superhuman qualities of a super hero while at the same time possessing the romantic qualities of the Worlds Most Interesting Man (or woman)! Even though these dreams do not seem realistic and seem so far from who we actually are at heart sometimes, doesnt mean that we cant at the least try to live up to their inferences to our lives.
Read the rest of this article »
Love quotes with pictures
Dreams quotes with pictures
Life quotes with pictures
Positive Thinking quotes with pictures
If
you aren't happy being single, you will never be happy in a relationship. Get your own life and love it first, then share it.
Just because you are single doesnt mean that your life is over. In fact as a newly found single person in this world, you are at a great point in your life, to let your hair down, and have some fun! Without being in a committed relationship, you are without commitment to anyone but yourself. So make some new commitments to yourself, sit down and set up a plan this year to do things like take trips out of town and visit places that you have never been to and want to see.
Read the rest of this article »
Relationship quotes with pictures
Love quotes with pictures
Being Single quotes with pictures
Love
isnt when you can name a million things you love about the person. Love is when you cant even find the words to describe how you feel about them.
Have you ever loved someone so much and wanted to tell them how they make you feel but just couldnt find the right words to tell them exactly how you feel? Plenty of us that have experienced love have experienced the same thing and trust me you arent alone.
Read the rest of this article »
Love quotes with pictures
Relationship quotes with pictures
Join Us on Facebook
Latest Picture Quotes