Popular Topics
Finding Relief Through These Hard Times

By J. Johnson, picture courtesy of antbaena

Jan 18, 2011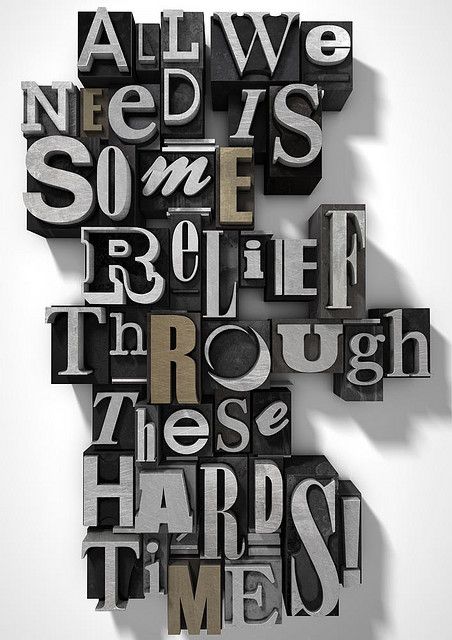 All
we need is some relief through these hard times!
In hard times as these in which the economy is down, people are out of jobs, struggling to make mortgage payments, and are barely holding their marriages together because of all the stresses placed on them by the rough times in society, we could all use a bit of relief. Relief may find us in a variety of ways, but it may take a bit of searching on our own to receive it.

For those of us going through financial woes right now, there are a few ways to receive relief, including government programs such as unemployment insurance for those having trouble finding jobs, and local food banks that supply meals, and food products to families without any charges. For those of us dealing with hard times in relation to the relationships we share with loved ones it is important to turn to other loved ones for help and support. The wisdom of our church leaders, and other leaders in the community is also essential to providing relief and giving us a new perspective on our lives. Mainly, just don't be scared to ask for help, seek help, and you will gain relief!
Related Quotes with Pictures about Stress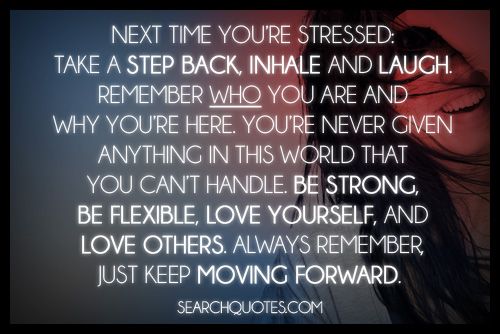 Next
time you're stressed: Take a step back, inhale and laugh. Remember who you are and why you're here. You're never given anything in this world that you can't handle. Be strong, be flexible, love yourself, and love others. Always remember, just keep moving forward.
There are so many things that you can do right now to make yourself better. From meditation, to spending time with family, to going and doing a hobby that you really enjoy, almost anything that you do actively besides mope around, will help to change how you are feeling in this moment.
Read the rest of this article »
Inspirational quotes with pictures
Motivational quotes with pictures
Personal Growth quotes with pictures
Self Empowerment quotes with pictures
Encouragement quotes with pictures
Stress quotes with pictures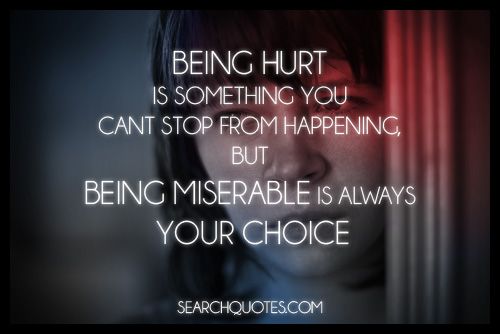 Being
hurt is something you can't stop from happening, but being miserable is always your choice.
There will be many trials and many situations that will hurt you in life, but you have to remember that though they do have the power to hurt you once, you staying miserable is only a result of you deciding to stay miserable. There will be many forms of adversity that you will have to face in your life, and sometimes life will try to lend you its biggest knockout blows.
Read the rest of this article »
Sad quotes with pictures
Stress quotes with pictures
Encouragement quotes with pictures
Uplifting quotes with pictures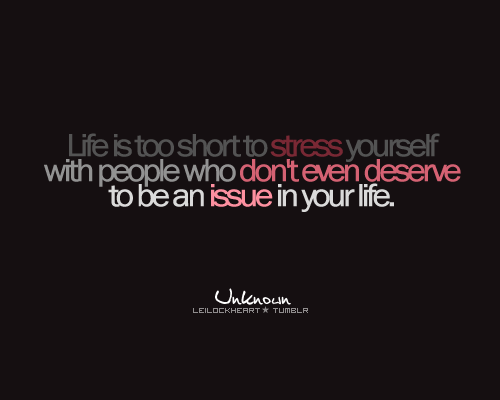 Life
is too short to stress yourself with people who don't even deserve to be an issue in your life.
Life seems to be much too short to be stressed over people who don't even deserve to be an afterthought in your mind. Many times we find ourselves being guilty of something that we more often than not realize is belittling to our own lives and progress made. Life isn't something that we should knowingly allow ourselves to waste time in, because we are never guaranteed any more time to spend in this tough world.
Read the rest of this article »
Stress quotes with pictures
Problems quotes with pictures
Life quotes with pictures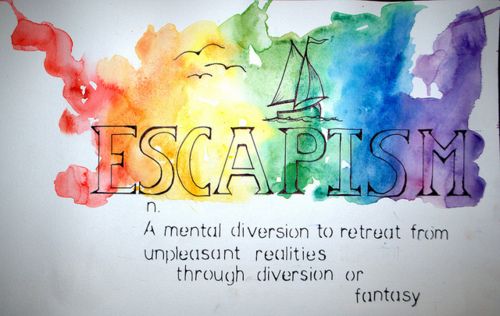 Escapism
- a mental diversion to retreat from unpleasant realities through diversion or fantasy.
Escaping from the pressure and stresses of everyday is a necessary action for all of us to take. Trying to deal with our lives everyday without taking a break and escaping from our stresses will wear us down tremendously. We must do things we enjoy every once in a while to help keep us sane and to give our bodies a break mentally, physically, and spiritually.
Read the rest of this article »
Stress quotes with pictures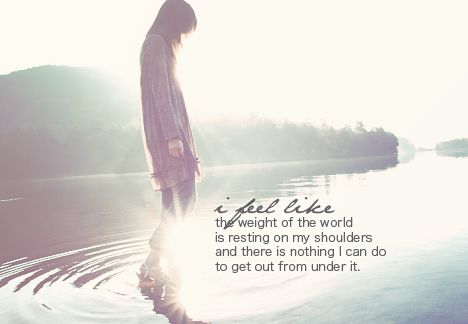 I
feel like the weight of the world is resting on my shoulders and there is nothing I can do to get out from under it.
Dealing with stress and anxiety is something that everyone will experience in their lifetime at some moment. As society advances and time passes talking about stress, and new ways to deal with stress are becoming more common. Stress in minimal amounts is normal and is even considered a positive reinforcement for ones mind, jogging it by making it use problem-solving skills. Stress in more demanding amounts isn't really considered healthy, because of its adverse physical, emotional, and spiritual effects on a person. Some effects of stress may include but are not limited to depression, high blood pressure, and even suicide.
Read the rest of this article »
Sadness quotes with pictures
Stress quotes with pictures
Anxiety quotes with pictures
Depression quotes with pictures
Join Us on Facebook
Latest Picture Quotes