Popular Topics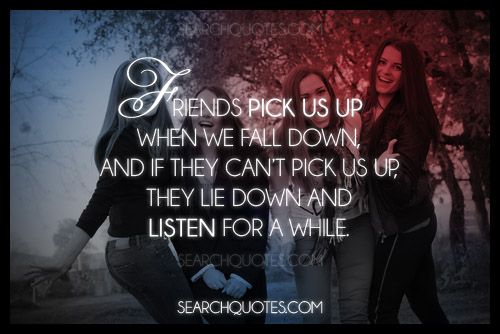 Friends
pick us up when we fall down, and if they can't pick us up, they lie down and listen for a while.
A great friend is a friend that will be there for you when you need for them to be. Before you can really know what a true friend should be to you, you have to be willing to learn about yourself. What standards do you have for your own life, what is acceptable in your eyes, and what do you expect that others do in relation to certain situations that may pertain to you. You also have to realize that not everyone will believe in the same guidelines for their lives that you may, and at some point in your life, you will have to compromise to make sure that you may maintain a relationship.

But when you do find a great friend, a friend that will always be there for you, all of the hard work that you put into the relationship will be an afterthought to your friendship.
Related Quotes with Pictures about Friendship
Keep
the picture they never change, the people in them do.
As we grow older, some of us may notice that people that we thought would be in our lives forever arent there anymore, and as different newcomers enter into our lives the people that we once knew dont seem to be around. When we progress in life some people will progress with us and help us grow by helping to encourage and inspire us, while others head in other directions with no correlation of the direction that we are heading into.
Read the rest of this article »
Relationship quotes with pictures
Friendship quotes with pictures
Life quotes with pictures
A
friend is one who believes in you when you have ceased to believe in yourself.
This picture quote holds very true, and should also make you examine the people you have surrounding you. When times get hard and the going seems to get tougher to the point to where you want to give up, do the people around you influence you to give up, or do they influence you to keep going. This also should make us examine how good of a friend we are to those around us.
Read the rest of this article »
Friendship quotes with pictures
Friends
come and go but family is forever.
Family quotes with pictures
Friendship quotes with pictures
A
real friend is someone who walks in when the rest of the world walks out.
Friendship quotes with pictures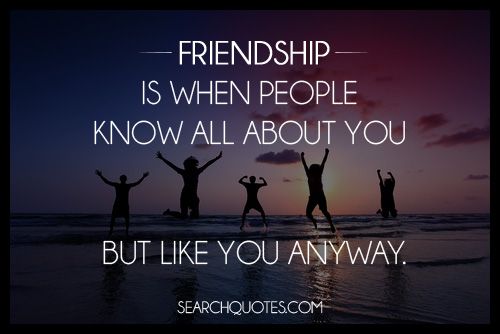 Friendship
is when people know all about you but they like you anyway.
Friendship quotes with pictures
Join Us on Facebook
Latest Picture Quotes