Popular Topics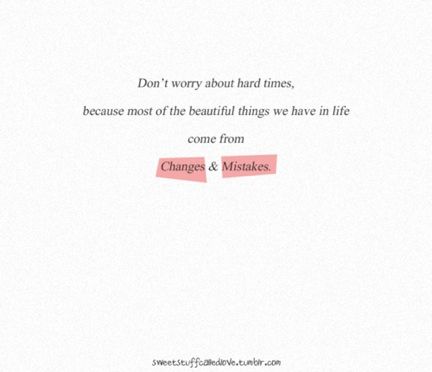 Don't
worry about hard times, because most of the beautiful things we have in life come from changes and mistakes.
Change and mistakes are two aspects of life that help us to become better people. Change is the transition from something old into something new, and is necessary for growth in a person's life. Think about if we never aged or matured. Could you imagine being the same size that you were as a five year old and only having the same amount of knowledge that you did at that age? We have to maintain new changes in our lives on a regular basis in order to grow and reach our potential.

Mistakes are another part of life that are vital to our success. Without making mistakes we won't realize what choices to make later on in life, and if we don't learn from our mistakes we will easily commit the same ones later in life, over and over again until we learn from them.

Don't resist change, and don't be afraid to make a mistake. Though they may seem difficult without them you will not be able to grow, and the success you are able to achieve will come much harder and much farther away than if you would just face change, and face and learn from your mistakes!
Related Quotes with Pictures about Life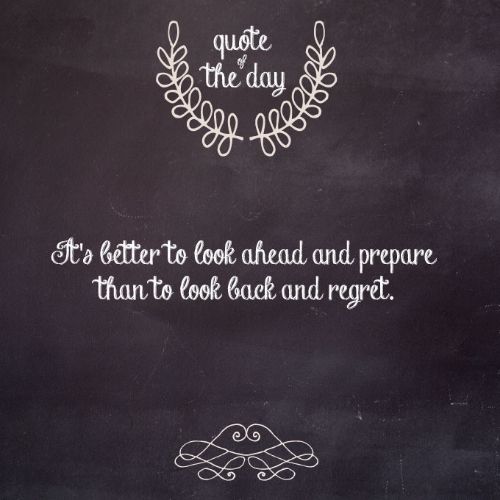 It's
better to look ahead and prepare than to look back and regret.
Looking ahead is one of the most difficult concepts for humans to grasp as we advance in this journey that we call life. Little do we realize that when we look back, we slow ourselves down from progressing forward.
Read the rest of this article »
Inspirational quotes with pictures
Life Lesson quotes with pictures
Goals quotes with pictures
Staying Focused quotes with pictures
Motivational quotes with pictures
Positive Thinking quotes with pictures
Encouragement quotes with pictures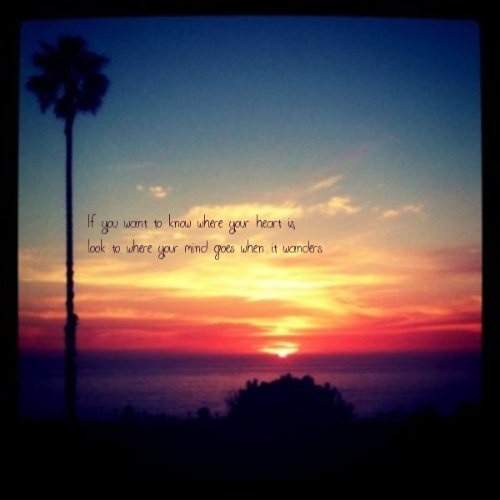 If
you want to know where your heart is, look to where your mind goes when it wanders.
In order for us to truly know where our heart is, we need to sometimes look to what we often think about in our daydreams, and what we dream about at night. Sometimes in order for us to find our passion we must look into the thing that our mind always has us thinking about. If you notice that your mind wanders about one specific thing constantly it may be because at your hearts level you know that this thing is something you should be putting your heart into.
Read the rest of this article »
Life quotes with pictures
Passion quotes with pictures
Personal Growth quotes with pictures
Self Development quotes with pictures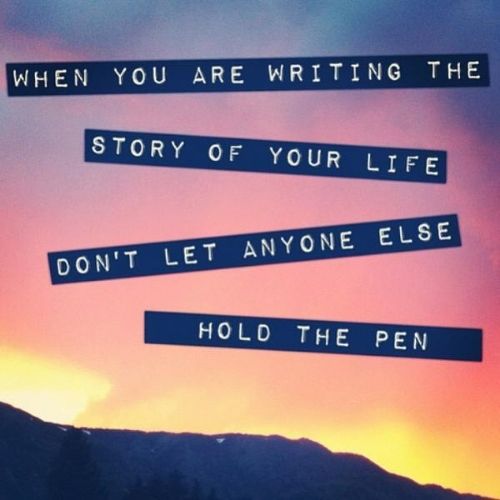 When
you are writing the story of your life, don't let anyone else hold the pen.
Take a look at your life today and ask yourself, who is holding the pen to the life story that you are creating on a daily basis. Is it your friends, your husband or wife, your kids, your parents? It is important to ask yourself this because the person that should be writing your life story is you. In ten years you don't want to regret not taking life by the horns, and just sitting on the sidelines because of your circumstances.
Read the rest of this article »
Life Lesson quotes with pictures
Life quotes with pictures
Self Empowerment quotes with pictures
Personal Growth quotes with pictures
Inspirational quotes with pictures
One
of the best feelings in the world is when you hug the person you love, and they hug you tighter.
Many of us don't realize the power of a single hug. A simple hug can say a lot to a person when the use of words just won't suffice. A hug can relay the message that you love someone, that you are there for them in times of great need, and that you will always be there for them in times of great need.
Read the rest of this article »
Love quotes with pictures
Relationship quotes with pictures
Life quotes with pictures
Stop
over thinking, stop worrying, stop complaining. Life is too short for all of that.
One muscle that we have to learn how to develop to achieve success is the muscle in our psyche that we use to make decisions. Just as we workout to develop the muscles we want and the body shape we desire, exercising the muscles of our brain will give our personal lives the look that we want if we learn how to develop them correctly.
Read the rest of this article »
Inspirational quotes with pictures
Positive Thinking quotes with pictures
Personal Growth quotes with pictures
Success quotes with pictures
Life Lesson quotes with pictures
Join Us on Facebook
Latest Picture Quotes