Popular Topics
If
you can't fly then run, if you can't run then walk, if you can't walk then crawl, but whatever you do you have to keep moving forward.
In the daily challenge that we refer to as "life" there are many variables of change that increase difficulty, and decrease difficulty. The variables of change that make things more difficult, for example, a car breaking down on the way to an interview, or an unexpected bill making it difficult to feed one's family, should be seen as a challenge, a setback, or an obstacle, just waiting for you to overcome it.

Determination is a key personality trait of a strong willed person. Without determination many successful people would be nowhere near where they are today. Life's challenges will try to take away your determination and your will to succeed by removing the tools you thought you needed to make it there unexpectedly. The key to overcoming these challenges is to keep moving forward in whatever way possible to the goal!
Related Quotes with Pictures about Life
Worry
about your character and not your reputation, because your character is who you are, and your reputation is only what people think of you.
Your character is who your truest self is. Despite what others may think, and despite what reputation you may have accrued in society over time your character is what genuinely defines you.
Read the rest of this article »
Character quotes with pictures
Happiness quotes with pictures
Personal Growth quotes with pictures
Self Development quotes with pictures
Reputation quotes with pictures
Life Lesson quotes with pictures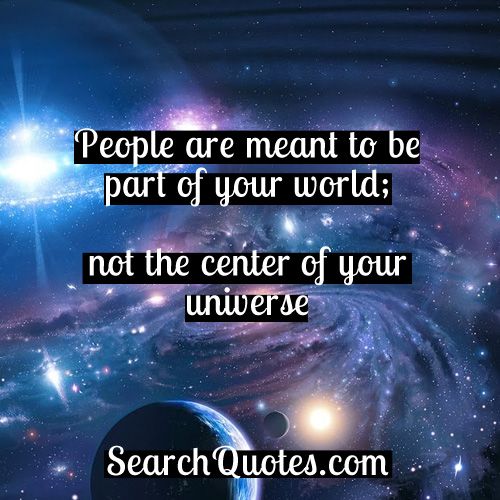 People
are meant to be part of your world; not the center of your universe.
You can not spend all of your time trying to find everybody else and expect not to lose yourself. One of the most valuable principles we can ever learn is that we have to prioritize time for ourselves each day so that we can keep in touch who we are at the core on a regular basis.
Read the rest of this article »
Life Lesson quotes with pictures
Friendship quotes with pictures
Relationship quotes with pictures
Time
waits for no one. Don't let others subtract your time with drama, or their ignorance. Let your time be fulfilled on what makes you happy!
You can sit all you want and wait for things to happen, and they never will. It isnt until a person is willing to press forward and take action that real change will start to happen.Yes there are times in which you will need to think, and plan for your success. But you should never confuse these times for the times when direct action towards the goal is needed.
Read the rest of this article »
Time quotes with pictures
Life Lesson quotes with pictures
Risks quotes with pictures
Life quotes with pictures
Encouragement quotes with pictures
Motivational quotes with pictures
Some
of the very things that we hold on to the most, are the very things that we need to let go of.
Knowing when to walk away is key in your self development journey. Many people lose out on opportunities because they are stuck in trying to make things work that arent for them to make work.
Read the rest of this article »
Letting Go quotes with pictures
Moving On quotes with pictures
Moving Forward quotes with pictures
Life Lesson quotes with pictures
Ive
come to find that as I get older, I dont need a lot of friends. Just give me one good one and Im happy.
Real true friends are hard to come by. It isnt often that you encounter people who truly love you and desire for you to succeed without sacrificing your integrity. It isnt often that you can be brutally honest with someone in a constructive way and the heart remain unaffected. It isnt often that someone will be there for you not when it isnt convenient for them, knowing that you would do the same.
Read the rest of this article »
Friendship quotes with pictures
Relationship quotes with pictures
Life Lesson quotes with pictures
Personal Growth quotes with pictures
Self Development quotes with pictures
Join Us on Facebook
Latest Picture Quotes