Popular Topics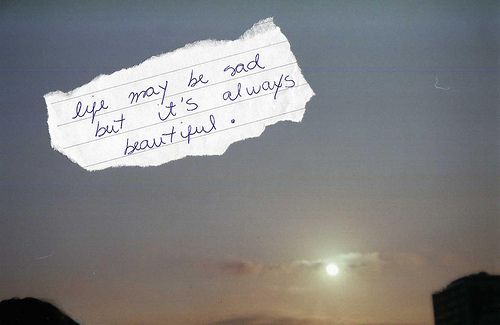 Life
may be sad but it's always beautiful.
We have to learn to look at life outside of our situations sometimes. It is easy to fall into wallow and to complain when things aren't going our way. Instead of letting whatever is going on in your life get the best of you take time out from your life. Go enjoy a nice nature walk, or vacation in a beautiful city just to be able to enjoy the beauty of life.

So many of us let the ugliness of our personal lives blind us from seeing the beautiful things that the world gives to us daily, like the rising and setting of the sun, beautiful beaches, elegant flowers and so on. Make a pledge to yourself to enjoy the beauty of life on a regular basis, because doing so will help you put things into perspective. Sure there will be sad times during your life, everyone has their troubles, but remember to not always dwell on the sadness in your life, but look around you and admire the beauty that life still offers in tough times.
Related Quotes with Pictures about Life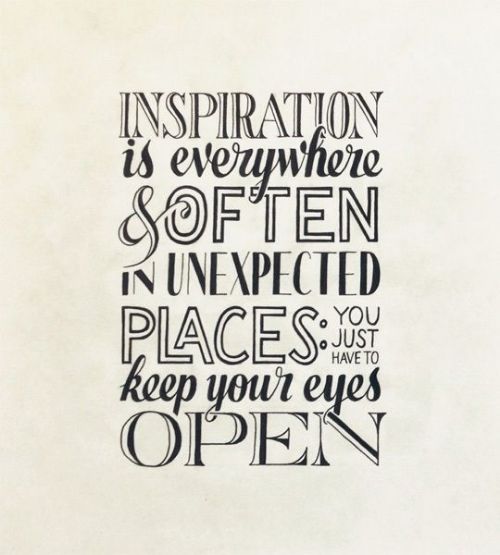 Inspiration
is everywhere and often in unexpected places: you just have to keep your eyes open.
Through our lives we must be able to find the inspiration in everything that is around us so that we can help to inspire as well, and make this world a better place. To find inspiration in each day we must be willing to let go of our inhibitions sometimes, and just think positively. One thing about being inspired is that everyone has unique things that push certain buttons inside of them that will give them inspiration. It is very hard to stay inspired at all times, especially when struggles and hardship are there to bring you down by leaving you tired and uninspired.
Read the rest of this article »
Inspirational quotes with pictures
Life Lesson quotes with pictures
Goals quotes with pictures
Staying Focused quotes with pictures
Motivational quotes with pictures
Positive Thinking quotes with pictures
Encouragement quotes with pictures
Learn
from yesterday, live for today, hope for tomorrow. The important thing is to never stop questioning.
Life is full of questions, and I would venture to say that our whole lives are truly dedicated to living and exploring new questions after we have already answered previous ones. There should always be new questions that every man should want answered, and there should always be new places that every man desires to go. If we aren't willing to keep challenging ourselves we will never allow for ourselves to be the best person we possibly can be.
Read the rest of this article »
Life Lesson quotes with pictures
Knowledge quotes with pictures
Personal Growth quotes with pictures
Self Development quotes with pictures
Wisdom quotes with pictures
Love
knows no reasons, love knows no lies, love defies all reasons. Love has no eyes but love is not blind. Love sees but doesn't mind.
Love is such a powerful force that if it isn't suspended or stopped early in a relationship, its subsequent effects will be inevitable. We aren't always able to choose when we love, and who we love, a lot of times, life, and love, happen. Love is a binding agent between two souls and two hearts, connecting them in at least some ways, forever.
Read the rest of this article »
Love quotes with pictures
Relationship quotes with pictures
Life Lesson quotes with pictures
Wisdom quotes with pictures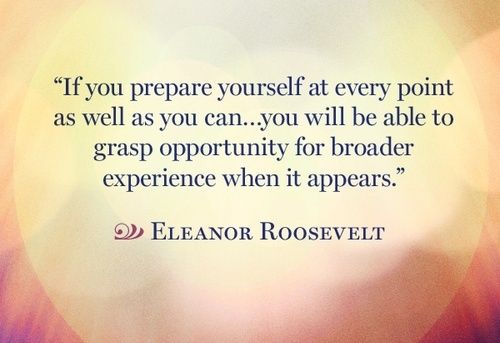 If
you prepare yourself at every point as well as you canyou will be able to grasp opportunity for broader experience when it appears.
When you prepare greatly for every aspect in life, it may seem as though what luck you have greatly increases. Staying on top of the crazy horned bull that we call life can be a difficult task, and is a task that we have that will cause us to fall off at certain points.
Read the rest of this article »
Life quotes with pictures
Life Lesson quotes with pictures
Growth quotes with pictures
Personal Growth quotes with pictures
Experience quotes with pictures
Search Image Topics
The
minute I heard my first love story, I started looking for you, not knowing how blind that was. Lovers don't finally meet somewhere. They're in each other all along.
From the time we are young and learn about love, we develop our own perception of what love will be like when we are older. Many people learn how love is by hearing love stories, and watching couples in their lives growing up, especially their parents, or guardians. As society has changed so much, it is sort of uncommon for two people two have the exact same views of what they want their love to be when they obtain it, and many search for their idea of what love is for a very long time.
Read the rest of this article »
Love quotes with pictures
Relationship quotes with pictures
Life quotes with pictures
Join Us on Facebook
Latest Picture Quotes