Popular Topics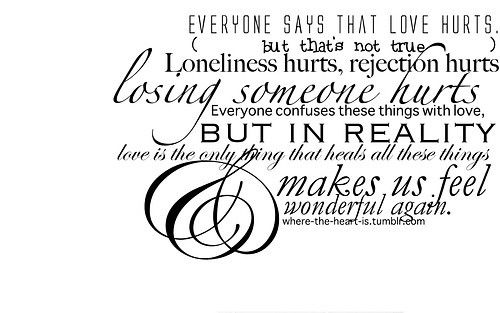 Everyone
says that love hurts, but that's not true. Loneliness hurts, rejection hurts and losing someone hurts. Everyone confuses these things with love, but in reality love is the only thing that heals all these things and makes us feel wonderful again.
Sometimes people may confuse love with the relationships that they are in at the time. Being with someone through substantial ups and downs makes people feel obligated to stay with a person even after stints of being abused, cheated on, and mistreated. Even though a person being abused emotionally or physically or a person who may have suffered a loss is probably the best candidate for a fresh dose of love they are usually the ones who resist it the most.

Not only are we resistant to change naturally as people, but we are inherently more resistant to change when it involves someone we love, or someone that we think we love. It is hard because we continue with relationships physically and mentally thinking that that someone or situation will change, and that the person that we originally loved for a good reason will return. In all actuality, for the most part we are better off giving someone else our love who will yield a return of equal or greater love, and make us feel as we should have been feeling all along.
Related Quotes with Pictures about Love
Real
love is knowing someone's weaknesses and not taking advantage of them. Knowing their flaws & accepting who they are.
Real love is about finding the person that will stick with you through the thick storms and the thin victories. Real love doesn't just take sacrifice, it is based on sacrifice. Real love is founded on the notion that sometimes you may have to give part of yourself to someone else in order for them to be able to make it through, with the understanding that this person will do the same thing for you in your toughest times.
Read the rest of this article »
Love quotes with pictures
Relationship quotes with pictures
Life Lesson quotes with pictures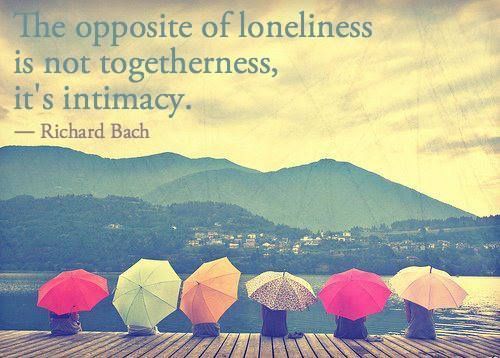 The
opposite of Loneliness is not Togetherness, Its Intimacy.
Two things that should never be confused are real love versus a love produced by convenience. Often times relationships that are rushed are these relationships that are produced by convenience, or a couple of people who are looking for love in the wrong places.
Read the rest of this article »
Relationship quotes with pictures
Love quotes with pictures
Life Lesson quotes with pictures
Love,
Peace and Joy came down on earth on Christmas Day to make you happy and cheerful. May Christmas spread cheer in your lives!
Spread joy wherever you may go. There is already enough darkness in this world for all of us if we desire to live under it. Flee gracefully from that norm and be a light.
Read the rest of this article »
Christmas quotes with pictures
Love quotes with pictures
Peace quotes with pictures
Happiness quotes with pictures
Holiday quotes with pictures
A
woman who opens their heart to love you, when it's already broken, is braver than any person youll meet.
Being brave is being courageous enough to act while your past failures tell you that you cant. We will all be broken at some point in life, some more than others, but the true test of a persons heart is not if they are willing to be defeated, but it lies instead in how many times we are willing to get up.
Read the rest of this article »
Love quotes with pictures
Relationship quotes with pictures
Courage quotes with pictures
Broken Heart quotes with pictures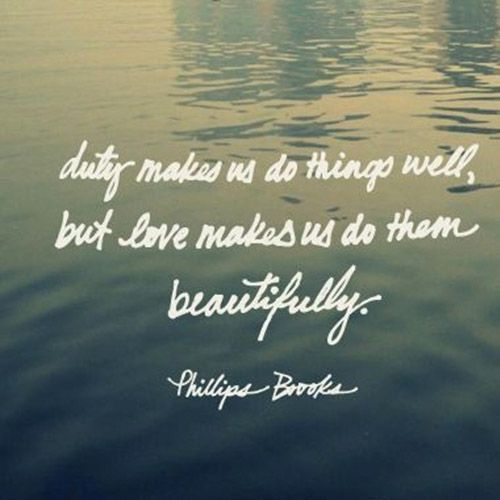 Duty
makes us do things well, but love makes us do them beautifully.
Doing what you love has now become the cliche of all cliches, but its infinite truth prevails. Being free and being of a clear mind is dependent upon how you are able to spend your time each day. Sure not everyone can just quit their job and do exactly what they want to do in this exact moment, but there are ways to go about doing this if a person is truly willing to look.
Read the rest of this article »
Love quotes with pictures
Wisdom quotes with pictures
Life Lesson quotes with pictures
Growth quotes with pictures
Join Us on Facebook
Latest Picture Quotes