Popular Topics
Never Ignore a Person Who Loves You

By J. Johnson, picture courtesy of tumblr

Feb 25, 2011

Never
ignore a person who loves you, cares for you, and misses you. Because one day, you might wake up from your sleep and realize that you lost the moon while counting the stars.
When you are around someone so long who loves you it is easy to take them for granted. One of the many challenges of a relationship is keeping it fresh, and not taking for granted that you are in one. In order to do this we must show how much we love one another everyday, forgetting to do so will simply lead a relationship to its demise.

There are many things you can do to show someone how much you appreciate and love them. Maybe try taking them to a place you might not like going so much, but know that they will enjoy. Simply showing your lover affection at a time when you usually don't will also show how much you appreciate them, maybe a simple hug if you don't hug much, or maybe sending flowers to their work may earn you some extra brownie points, and maybe even a tad bit extra. In order to counteract the mundaneness that seeps into any relationship over a period of time, it is best to be spontaneous and loving, even when you don't want to be. In fact doing things when you don't want to do them is probably the best time!
Related Quotes with Pictures about Love
Real
love is knowing someone's weaknesses and not taking advantage of them. Knowing their flaws & accepting who they are.
Real love is about finding the person that will stick with you through the thick storms and the thin victories. Real love doesn't just take sacrifice, it is based on sacrifice. Real love is founded on the notion that sometimes you may have to give part of yourself to someone else in order for them to be able to make it through, with the understanding that this person will do the same thing for you in your toughest times.
Read the rest of this article »
Love quotes with pictures
Relationship quotes with pictures
Life Lesson quotes with pictures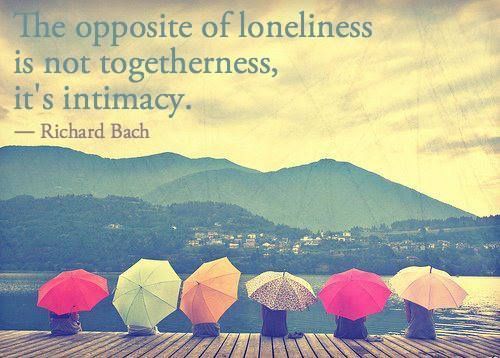 The
opposite of Loneliness is not Togetherness, Its Intimacy.
Two things that should never be confused are real love versus a love produced by convenience. Often times relationships that are rushed are these relationships that are produced by convenience, or a couple of people who are looking for love in the wrong places.
Read the rest of this article »
Relationship quotes with pictures
Love quotes with pictures
Life Lesson quotes with pictures
Love,
Peace and Joy came down on earth on Christmas Day to make you happy and cheerful. May Christmas spread cheer in your lives!
Spread joy wherever you may go. There is already enough darkness in this world for all of us if we desire to live under it. Flee gracefully from that norm and be a light.
Read the rest of this article »
Christmas quotes with pictures
Love quotes with pictures
Peace quotes with pictures
Happiness quotes with pictures
Holiday quotes with pictures
A
woman who opens their heart to love you, when it's already broken, is braver than any person youll meet.
Being brave is being courageous enough to act while your past failures tell you that you cant. We will all be broken at some point in life, some more than others, but the true test of a persons heart is not if they are willing to be defeated, but it lies instead in how many times we are willing to get up.
Read the rest of this article »
Love quotes with pictures
Relationship quotes with pictures
Courage quotes with pictures
Broken Heart quotes with pictures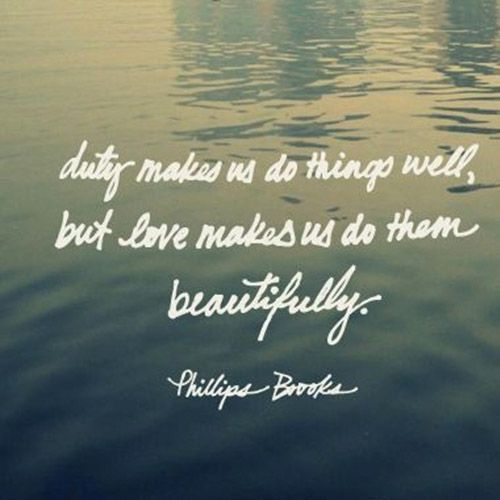 Duty
makes us do things well, but love makes us do them beautifully.
Doing what you love has now become the cliche of all cliches, but its infinite truth prevails. Being free and being of a clear mind is dependent upon how you are able to spend your time each day. Sure not everyone can just quit their job and do exactly what they want to do in this exact moment, but there are ways to go about doing this if a person is truly willing to look.
Read the rest of this article »
Love quotes with pictures
Wisdom quotes with pictures
Life Lesson quotes with pictures
Growth quotes with pictures
Join Us on Facebook
Latest Picture Quotes