Popular Topics
Now And Then It's Good To Pause And Just Be Happy

By J. Johnson, picture courtesy of SearchQuotes

March 2, 2013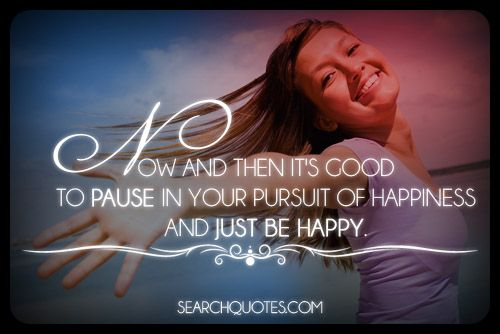 Now
and then it's good to pause in your pursuit of happiness and just be happy.
Sometimes you have to be willing to enjoy yourself. The only way to really make your life better is to commit to improve as each day passes. You can't just focus on your financial success for a few months at a time, and not expect to take a blow in the relationships you have at home.

You can't give every waking minute to your school studies and not expect for there not to be any drop off in the amount or quality of work you put in at the job. You have to try and get gradual improvement in every area of your life that you can each day. Remember that you have to give yourself some sort of rest or some sort of reward towards your mental health if you expect to not only maintain a high level of sanity, but also so that your mental health and peace can improve as well.
Related Quotes with Pictures about happiness
In
life we have to give to receive, Give love to get love, share joy to feel joy. Be good to someone and feel good about ourselves.
Ever noticed how it is great to receive a great gift from someone, but it is seemingly much better to be able to go and give someone the desires of their heart? Just as it is better for the soul to give physical presents, it is also better for the soul to help inspire others along with being inspired ourselves. We should all make an effort to try to inspire another person daily. Inspiring another person may not always seem like it is something that we are able to fit in our busy agendas or daily plans, but is something that can be easily done.
Read the rest of this article »
Life Lesson quotes with pictures
Positive Thinking quotes with pictures
Personal Growth quotes with pictures
Happiness quotes with pictures
Inspirational quotes with pictures
Pretending
to be happy when you are in pain is just an example of how strong you are as a person.
You never know what someone else is really going through until you take the time and effort to find out. Often times, the people who are plagued with heartbreak and pain most, are those who thoroughly convince everyone that everything is fine.
Read the rest of this article »
Strength quotes with pictures
Happiness quotes with pictures
Pain quotes with pictures
Overcoming quotes with pictures
Love,
Peace and Joy came down on earth on Christmas Day to make you happy and cheerful. May Christmas spread cheer in your lives!
Spread joy wherever you may go. There is already enough darkness in this world for all of us if we desire to live under it. Flee gracefully from that norm and be a light.
Read the rest of this article »
Christmas quotes with pictures
Love quotes with pictures
Peace quotes with pictures
Happiness quotes with pictures
Holiday quotes with pictures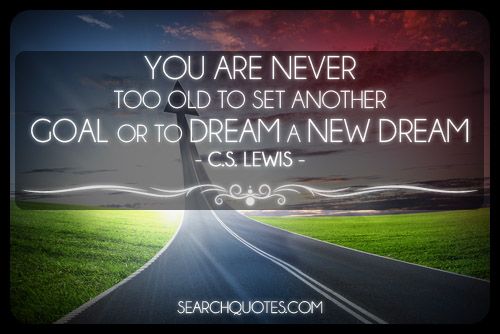 You
are never too old to set another goal or to dream a new dream.
Goals quotes with pictures
Dreams quotes with pictures
Life quotes with pictures
Happiness quotes with pictures
Success quotes with pictures
Instead
of focusing on all the bad, be thankful for all the good. Each day you have is a blessing from God. Enjoy Life.
Those among us who are truly happy will always have a great degree of respect and gratitude for the things that they have in their life. Because these people know at any moment what they have could be gone.
Read the rest of this article »
Being Thankful quotes with pictures
Thanksgiving quotes with pictures
Being Grateful quotes with pictures
Happiness quotes with pictures
Join Us on Facebook
Latest Picture Quotes