Popular Topics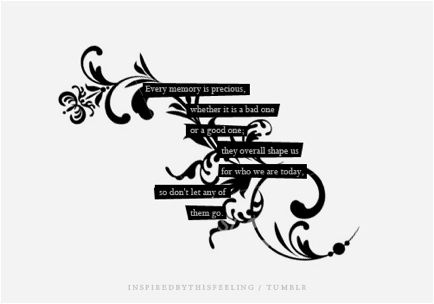 Every
memory is precious. Whether it is a bad one or a good one, they overall shape us for who we are today. So don't let any of them go.
Precious memories. Think of a memory as a power, only you can relive the experiences that you have been through, whether to please you aesthetically, to grab wisdom by using your past experiences to help you make new decisions, help interact with other people, or to help with problem solving. We keep memories for a variety of reasons sometimes to hold on to the things we love the things that have made us who we are and who we never want to lose. It is kind of like how Oscar Wilde says "memories are small diaries that we will keep in our heads always."

Not every memory will be pleasant because it is not just good things that make us who we are, we are molded and shaped by the bad things that happen in our lives as well. We must learn to never let memories go, but never let our past determine our future either.
Related Quotes with Pictures about Memories
I'd
rather be the pain that you remember, rather than the love that you forget.
Refusing to be in a place with someone that you don't necessarily want to be with them in life can lead to hurting someone worse later on by doing the things that one is actually interested in doing, and being with the people that one is actually interested in being with. Remember that being the pain that someone remembers may not always work out best for you, and sometimes it is better for a couple to go their separate ways while they are still able to if they know in their hearts their isnt to be much of a future involved.
Read the rest of this article »
Love quotes with pictures
Pain quotes with pictures
Memories quotes with pictures
Emotions quotes with pictures
Sad quotes with pictures
Depressing quotes with pictures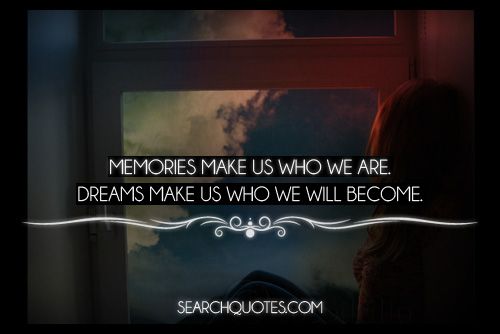 Memories
make us who we are. Dreams make us who we will become.
The best thing about memories is making them while the best thing about dreaming is that eventually one day we will reach them. Too often as busy individuals we often forget why we are who we are. We are the people that we are today because of the memories made in our pasts, and we also shape our futures based on who we were in the past and our desire to have and be more than we were in our pasts.
Read the rest of this article »
Memories quotes with pictures
Dreams quotes with pictures
Inspirational quotes with pictures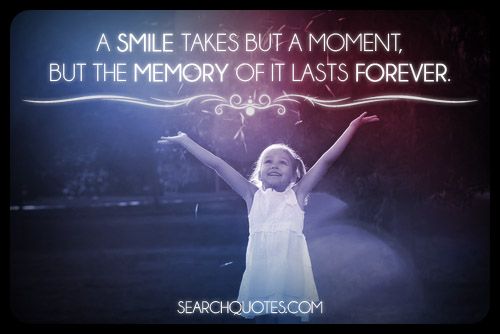 A
smile takes but a moment, but the memory of it lasts forever.
A smile is so small in actual space and time, yet smiles are so huge because they can last in our memories for a lifetime. Smiles are what brighten up the world, and though a smile may be a curve, it is a minute part of life that seems to at times set the world straight. As we go through each day we have to remember that our attitudes, and our physiology is infectious. The way that we project ourselves on the outside is going to be a good gauge of how we are feeling on the inside.
Read the rest of this article »
Smiling quotes with pictures
Memories quotes with pictures
Inspirational quotes with pictures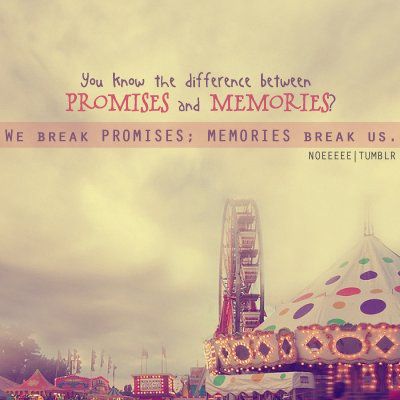 You
know the difference between promises and memories? We break promises, memories break us.
If you allow for your past to break you, and stop you from continuing to become a better person so that you may leave some sort of impact on it, it most certainly will. Allowing yourself to be beat up by your own thoughts, mistakes, and any other decisions that you regret having made in your past can be very destructive to the rest of your life. Not being able to let go of the past can cause stress, anger, and tension to rise and build within ourselves, until we ultimately are no longer able to sustain holding everything inside, and it erupts from within us.
Read the rest of this article »
Promises quotes with pictures
Memories quotes with pictures
Past quotes with pictures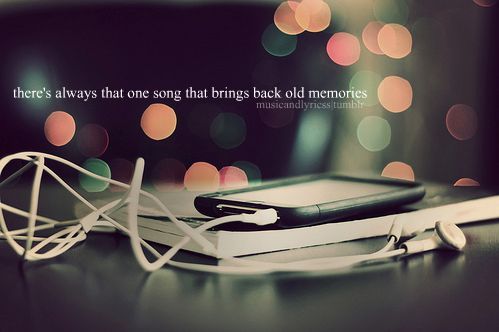 There's
always that one song that brings back old memories.
One of the greatest functions of music is to help relieve us from the stresses that we face in our everyday lives and instead take us back to places of excitement, and pleasant memories that different songs help us to remember. Music is a refresher, and it helps to sort of cleanse and refresh our spiritual body as a shower or bath may help us to cleanse and refresh our physical body.
Read the rest of this article »
Memories quotes with pictures
Inspirational quotes with pictures
Music quotes with pictures
Join Us on Facebook
Latest Picture Quotes