Popular Topics
Telling Someone How Much You Love Them

By J. Johnson, picture courtesy of tumblr

Apr 18, 2011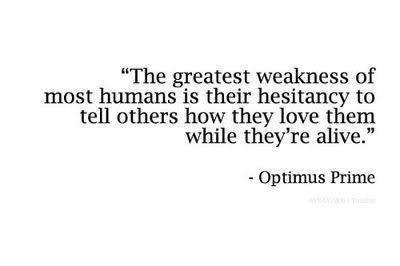 The
greatest weakness of most humans is their hesitancy to tell others how much they love them while they're alive.
Being able to tell someone how you feel is a very difficult challenge, especially when it is the first time telling them. Although it is not feasible for every moment of our life to be planned, sometimes planning your words, especially when you are relaying your feelings to someone is the best way to handle things. In order for you to tell someone that you love them, you can't be looking forward to telling them, seeking for them to say the same in return.

If you are doing this just to see a person's reaction then you are probably doing it for the wrong reason. You should only tell someone that you love them when you know in your heart that you do. Of course we all want the person we love to love us back, but getting our feelings off of our chest shouldn't be a ploy to gauge where someone else's feelings. Whatever you do be confident in the fact that you love this person, and know that whatever happens after you tell them how you feel, just happens.
Related Quotes with Pictures about Love
To
find someone who will love you for no reason, and to shower that person with reasons, that is the ultimate happiness.
Relationship quotes with pictures
Love quotes with pictures
Valentines Day quotes with pictures
Real
love is knowing someone's weaknesses and not taking advantage of them. Knowing their flaws & accepting who they are.
Real love is about finding the person that will stick with you through the thick storms and the thin victories. Real love doesn't just take sacrifice, it is based on sacrifice. Real love is founded on the notion that sometimes you may have to give part of yourself to someone else in order for them to be able to make it through, with the understanding that this person will do the same thing for you in your toughest times.
Read the rest of this article »
Love quotes with pictures
Relationship quotes with pictures
Life Lesson quotes with pictures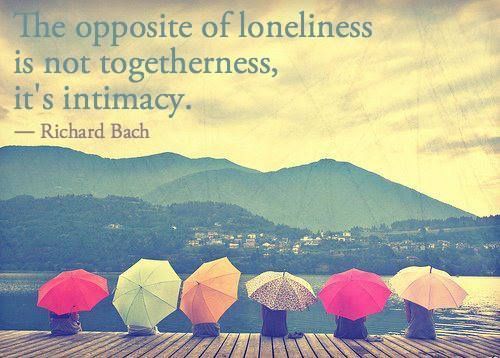 The
opposite of Loneliness is not Togetherness, Its Intimacy.
Two things that should never be confused are real love versus a love produced by convenience. Often times relationships that are rushed are these relationships that are produced by convenience, or a couple of people who are looking for love in the wrong places.
Read the rest of this article »
Relationship quotes with pictures
Love quotes with pictures
Life Lesson quotes with pictures
Love,
Peace and Joy came down on earth on Christmas Day to make you happy and cheerful. May Christmas spread cheer in your lives!
Spread joy wherever you may go. There is already enough darkness in this world for all of us if we desire to live under it. Flee gracefully from that norm and be a light.
Read the rest of this article »
Christmas quotes with pictures
Love quotes with pictures
Peace quotes with pictures
Happiness quotes with pictures
Holiday quotes with pictures
A
woman who opens their heart to love you, when it's already broken, is braver than any person youll meet.
Being brave is being courageous enough to act while your past failures tell you that you cant. We will all be broken at some point in life, some more than others, but the true test of a persons heart is not if they are willing to be defeated, but it lies instead in how many times we are willing to get up.
Read the rest of this article »
Love quotes with pictures
Relationship quotes with pictures
Courage quotes with pictures
Broken Heart quotes with pictures
Join Us on Facebook
Latest Picture Quotes