Popular Topics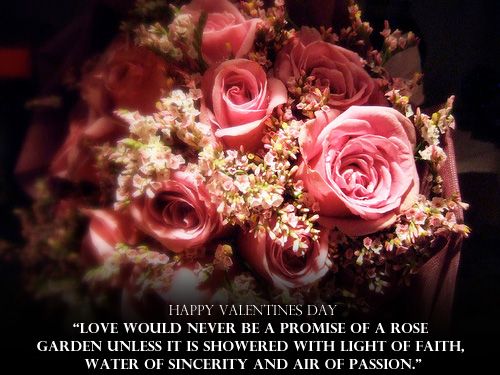 Love
would never be a promise of a rose garden unless it is showered with the light of faith, water of sincerity and air of passion.
During this Valentine's Day, take a step back, and think about what makes your relationship successful. Faith, sincerity, and passion are all integral to a healthy, blossoming relationship. Also remember that if your relationship isn't blossoming, and if it isn't growing it may be a dying relationship, but that is not something a little bit of sincerity, faith and passion won't fix.

A relationship without faith is a relationship headed on a fast track to doom. It is important for your relationship partner to know how much you trust them, even if you don't trust them as you should. Take steps this Valentine's Day to ensure your lover of how much you trust them, and how they hold the key to your heart. This can be done by just simply telling them or in a variety of other ways.

Sincerity is also key. Show your lover how sincere you are about their love this Valentine's Day by doing something you wouldn't normally do, for example, taking them to a place you may hate to go that they would appreciate going to. Try making this a monthly or even weekly habit, and you should notice your relationship growing stronger in no time. Last but not least, a relationship with no passion, is like a birthday balloon two weeks after the birthday with minimal helium. Meaning that something that was once an object of your affection, may be something you are seriously thinking about throwing away. It is imperative to remain spontaneous in your relationship to keep the fire going, because doing the same old things usually doesn't always work out for most couples.
Related Quotes with Pictures about Valentines Day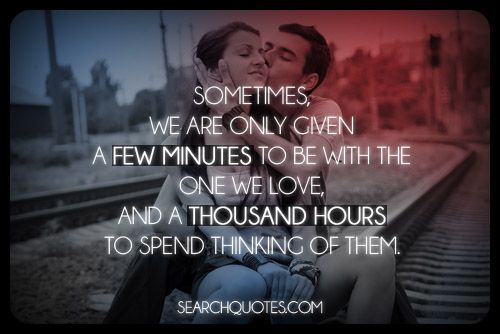 Sometimes,
we are only given a few minutes to be with the one we love, and a thousand hours to spend thinking of them.
We may never really know why things are happening the way they do, and why we aren't given the time we wish we had with the people we love. Sometimes we are only given a limited amount of time to be with the one we love, and are left to spend what seems like an eternity thinking about them.
Read the rest of this article »
Relationship quotes with pictures
Love quotes with pictures
Valentines Day quotes with pictures
The
best kinds of relationships begin unexpectedly. When you get the astonished feeling & everything happens so suddenly. That's why you don't look for love. It comes to you just at the right time; the time you never thought it would have.
The best kinds of relationships are the relationships that happen because they are unforced. Unforced relationships can be some of the best relationships because they come at the right time, even when we don't realize it.
Read the rest of this article »
Love quotes with pictures
Inspirational quotes with pictures
Valentines Day quotes with pictures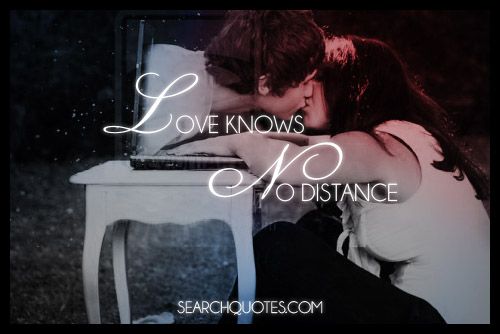 Love
knows no distance.
When you really love someone, there is no amount of distance between you two that can stop you from loving him or her. Real love doesn't just fade away or turn off like the switching on and off of a light, even though many of us would like for it to when things start to go wrong, or when the love you feel is causing you pain, but we must remember that there are always risks in giving someone your heart.
Read the rest of this article »
Love quotes with pictures
Valentines Day quotes with pictures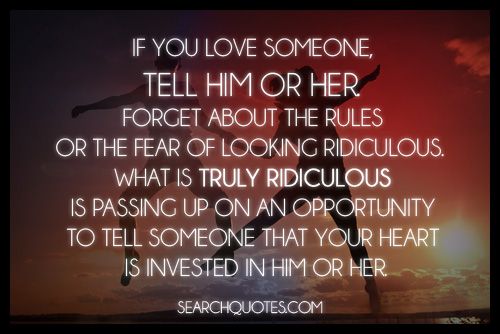 If
you love someone, tell him or her. Forget about the rules or the fear of looking ridiculous. What is truly ridiculous is passing up on an opportunity to tell someone that your heart is invested in him or her.
Life is full of opportunity, if we don't seize the ones that we know our hearts want us to, then what exactly are we doing? We have to let our pride and ego in many instances in life, especially when it relates to showing our feelings to someone that we care about. We never really know what a person may say when we tell them that we love them, but we can't let that hold us back.
Read the rest of this article »
Love quotes with pictures
Relationships quotes with pictures
Valentines Day quotes with pictures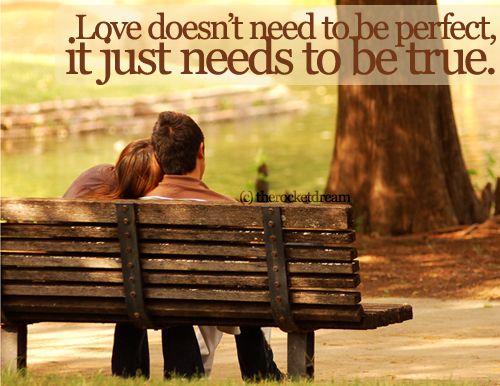 Love
doesn't need to be perfect, it just needs to be true.
A true love is a perfect love, because it bonds together two people who are imperfect! There are a few stages in love, and by the last stage, two different people grow such a bond together that their lives are ultimately planned around one another's. A true love will do a lot for the parties involved. It will certainly make both parties involved feel good about their lives, and their selves.
Read the rest of this article »
Love quotes with pictures
Inspirational quotes with pictures
Valentines Day quotes with pictures
Join Us on Facebook
Latest Picture Quotes