Popular Topics
Latest Quotes & Sayings
Below are the latest quotes added by our users.
Monday's Latest Quotes with Pictures
Its
really hard to decide when you're too tired to hold on, yet, you're too in love to let go.
Ever been in this position? A lot of us have and it is a very difficult position to be in. It is hard to hold on to something that you know is weighing you down, and preventing you from living a healthy positive life, but at the same time it is hard to just let go of someone that you hold so dearly to your heart. There is no right or wrong answer to this equation presented in many of our lives, and everyones situation though similar, is different and unique.
Read the rest of this article »
Letting Go quotes with pictures
Love quotes with pictures
Moving On quotes with pictures
Moving Forward quotes with pictures
Relationship quotes with pictures
Dear
you, I miss you. I miss how you cared for me, how you always make my day, how you used to cheer me up, and how you make me feel that you love me. I miss everything that used to be what happened? Love, me.
Have you ever had to take a step back and ask yourself who the person is that you have become? Some of us have and some of us are even on the road to becoming someone that we know we truly arent at our hearts level. Right now examine the things that you do most weekly.
Read the rest of this article »
Self Empowerment quotes with pictures
Self Love quotes with pictures
Positive Thinking quotes with pictures
We
do not remember days, we remember moments.
With the exemption of a day filled with traumatic events, not many of us can sit back and remember every conversation word for word, every place we went to and at what times, every meal we ate, and everything we watched on TV on one day over a week ago. What we do remember are the good, and the bad moments that we made with the people we love and by ourselves.
Read the rest of this article »
Life quotes with pictures
Memories quotes with pictures
Past quotes with pictures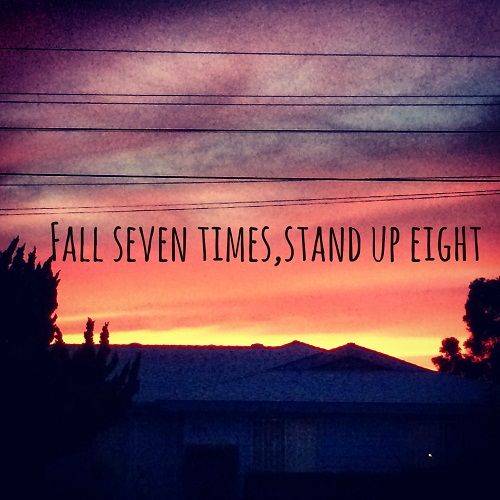 Fall
seven times, stand up eight
The hardest time to recoup is when we are at the bottom. It is hard to get up again when we feel that we may have lost everything we have, or when we may have failed for what we thought was the last time. Remember that you arent the only person in the world that has fallen.
Read the rest of this article »
Encouragement quotes with pictures
Positive Thinking quotes with pictures
Motivation quotes with pictures
Uplifting quotes with pictures
1
2
3
Users Online
Upcoming Events
Holidays and Special Events
Today's most popular search phrases
Latest Questions
Picture Quotes