Popular Topics
Latest Quotes & Sayings
Below are the latest quotes added by our users.
Friday's Latest Quotes with Pictures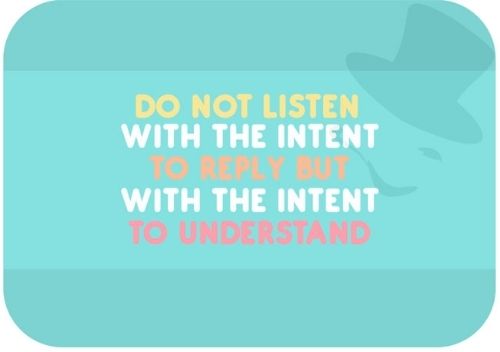 Do
not listen with the intent to reply, but with the intent to understand.
We all have a different set of experiences from which we draw from to help ourselves move in the present. When we see someone going through something that we may have already gone through ourselves we are often tempted to give advice drawing from our own experiences, and forget the simple fact that people just need someone to listen instead of being told what to do.
Read the rest of this article »
Personal Growth quotes with pictures
Self Development quotes with pictures
Knowledge quotes with pictures
Wisdom quotes with pictures
Truth
is, you'll end up real disappointed if you think people will do for you as you do for them. Not everyone has the same heart as you
You are responsible for being happy with your own life. If you think that the people in your life are there to make you happy, you will most certainly live a life full of disappointment. No one is perfect, and no one will ever be able to live up to every single standard that you may desire for them to.
Read the rest of this article »
Happiness quotes with pictures
Positive Thinking quotes with pictures
Personal Growth quotes with pictures
Uplifting quotes with pictures
Inspirational quotes with pictures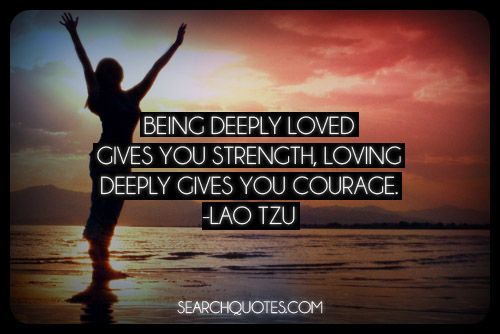 Being
deeply loved gives you strength, loving deeply gives you courage. -Lao Tzu
It takes a lot more courage to love someone than it does to be loved. Choosing to love means that we are ultimately willing to face the fact that we will have to give a person our trust, and our whole hearts. Very rarely will we go through life giving someone access to the deepest and most private parts of ourselves and not be disappointed by them eventually.
Read the rest of this article »
Love quotes with pictures
Relationship quotes with pictures
Courage quotes with pictures
Life Lesson quotes with pictures
Motivational quotes with pictures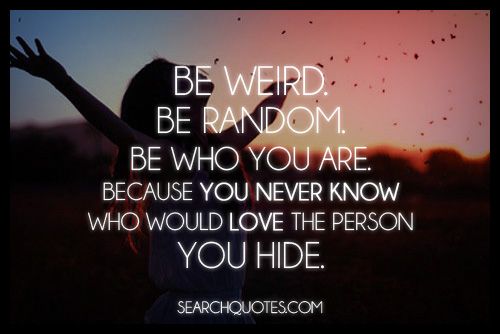 Be
weird. Be random. Be who you are. Because you never know who would love the person you hide.
Never stop being who you are, even if that means you may be misunderstood by most. Just because the majority of people don't understand you, doesn't mean that you're an outcast or anything of that nature. It just means you are so special that there are people out there who won't seek to understand you, but will instead show you hate because they don't want to understand, they'd rather just get by in life hoping to fit in.
Read the rest of this article »
Be Yourself quotes with pictures
Personal Growth quotes with pictures
Self Development quotes with pictures
Inspirational quotes with pictures
Positive Thinking quotes with pictures
1
2
3
Users Online
Upcoming Events
Holidays and Special Events
Today's most popular search phrases
Latest Questions
Picture Quotes