Popular Topics
Latest Quotes & Sayings
Below are the latest quotes added by our users.
Tuesday's Latest Quotes with Pictures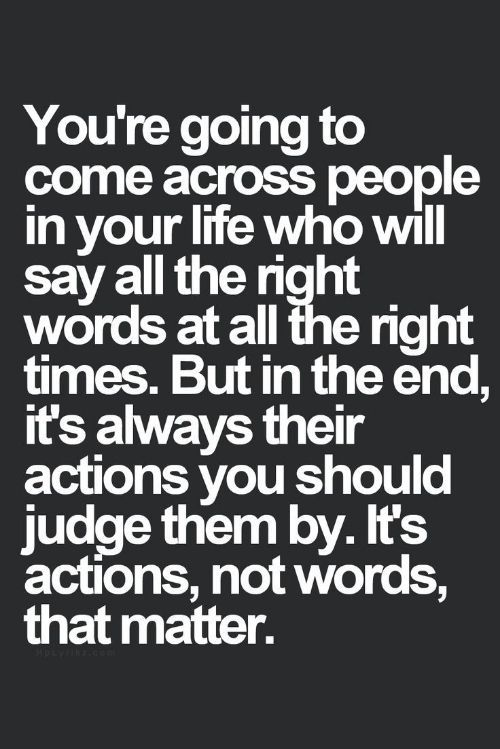 You're
going to come across people in your life who will say all the right words at all the right times. But in the end, it's always their actions you should judge them by. It's actions, not words, that matter.
A lot of times it is best for us to judge the character of a person by their actions instead of just by their words and what they want you to believe. When we look at the actions of a person we look at the real heart of them, because usually the actions a person commits are the actions closest to their hearts. A person is going to get done what they want to get done, therefore making their actions a good indicator of what they find important in life.
Read the rest of this article »
Action quotes with pictures
Friendship quotes with pictures
Relationship quotes with pictures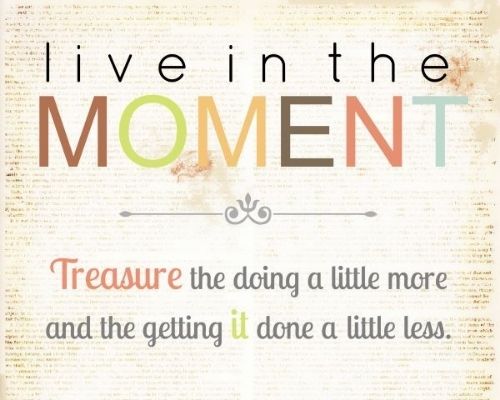 Live
in the moment. Treasure the doing a little more and the getting it done a little less.
Sometimes there are moments in which our lives and our hearts take over, there are no words needed to describe what's going on, and there is really no need for an explanation for anything. Sometimes we just have to live in the moment, and let our bodies, hearts and souls take over, and let go! If you have never experienced a moment like this before in all actuality, you probably have but instead of letting yourself just feel the situation, you over analyzed it instead, and hindered the flow.
Read the rest of this article »
Life quotes with pictures
Life Lesson quotes with pictures
Self Empowerment quotes with pictures
Personal Growth quotes with pictures
Inspirational quotes with pictures
Motivational quotes with pictures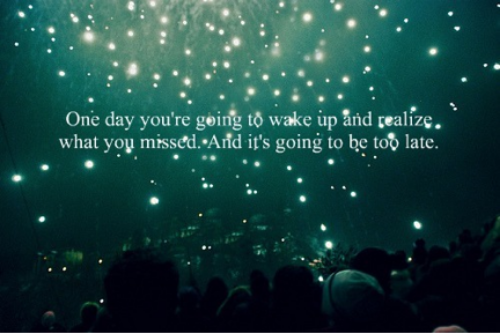 One
day you're going to wake up and realize what you missed and it's going to be too late.
Having regrets? To be honest we all regret, whether we choose to admit it or not, we all have things and opportunities in our lives we passed on and wonder what would have happened if we chose to take advantage of them, or in some cases even, not take advantage of certain opportunities. With that being said we must learn how to deal with regrets in our lives.
Read the rest of this article »
Life Lesson quotes with pictures
Personal Growth quotes with pictures
Positive Thinking quotes with pictures
Self Development quotes with pictures
Encouragement quotes with pictures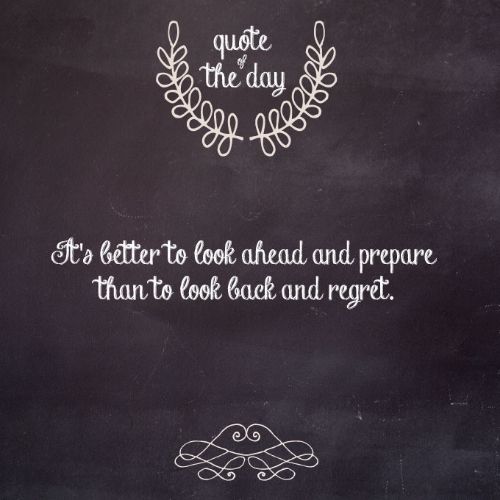 It's
better to look ahead and prepare than to look back and regret.
Looking ahead is one of the most difficult concepts for humans to grasp as we advance in this journey that we call life. Little do we realize that when we look back, we slow ourselves down from progressing forward.
Read the rest of this article »
Inspirational quotes with pictures
Life Lesson quotes with pictures
Goals quotes with pictures
Staying Focused quotes with pictures
Motivational quotes with pictures
Positive Thinking quotes with pictures
Encouragement quotes with pictures
1
2
3
Users Online
Upcoming Events
Holidays and Special Events
Today's most popular search phrases
Latest Questions
Picture Quotes