Popular Topics
Responsibility Picture Quotes
Quotes With Pictures - About Responsibility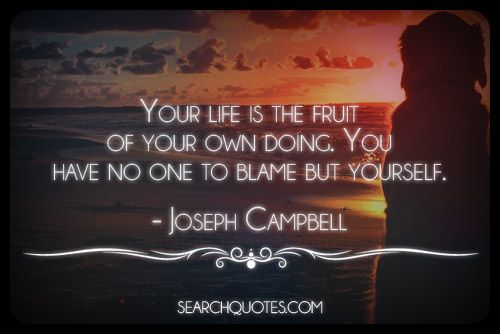 Your
life is the fruit of your own doing. You have no one to blame but yourself. -Joseph Campbell
Your life truly is shaped by the decisions that a person is willing to make, and the choices that a person isn't willing to make, at the same time.
Read the rest of this article »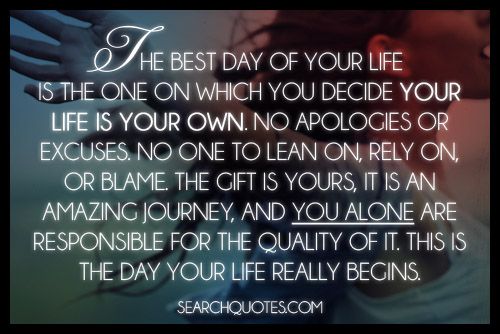 The
best day of your life is the one on which you decide your life is your own. No apologies or excuses. No one to lean on, rely on, or blame. The gift is yours, it is an amazing journey, and you alone are responsible for the quality of it. This is the day your life really begins.
Nobody is more responsible for where you are now than you. You have the power inside of you to become the success that you want to be! Start becoming detailed and clear about the things that you really want out of life.
Read the rest of this article »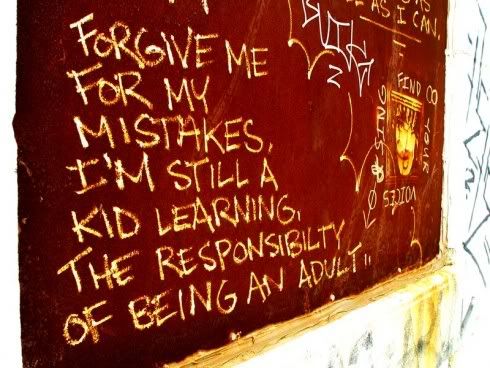 Forgive
me for my mistakes, I'm still a kid learning the responsibility of being an adult.
This is a message to both those of a younger age, and those of an older age with children to care for. As parents it is easy for us to get aggravated with our children when they do something immature or what we may consider, just plain stupid. Do remember, a time ago, when you were just a young kid, and you defied all authority to do something outrageously stupid. Making mistakes is just a part of growing up and learning how to be an adult so parents, always remember to exercise the use of patience when dealing with your children.
Read the rest of this article »
Join Us on Facebook
Picture Quotes