Popular Topics
Too
many us are not living our dreams because we are living our fears.
Living your dreams or attempting to live your dreams is one of the toughest things for many to do because a persons fears can sometimes limit what risks a person may be willing to take. Conquering our fears can be a painful process in the beginning, but usually in the end turns out to be one of the most rewarding achievements to us spiritually, mentally and sometimes even physically. There are an infinite amount of fears endemic to our world today, and to overcome our fears to accomplish our dreams, we must first start with the acknowledgment that our phobia of whatever is holding us back from completing our dreams. Then it is important to decide what to do to overcome this fear, using a plan to do this will be helpful but is not plausible for all cases. After you defeat this fear make it a habit of doing this every time you encounter fear in your life. Taking these proactive actions every time you face fear in your life will transform your psyche and will better gear your life on the track to success.
Related Quotes with Pictures about Dream
There's
gonna be times when people tell you that you can't live your dreams. Tell them... Never say never.
Ask yourself if you are dreaming or just living, and make sure that if you arent dreaming that you start NOW! It is never too late or too soon to start dreaming, and to try to accomplish these dreams, and make sure you arent letting anything stand in your way.
Read the rest of this article »
Dream quotes with pictures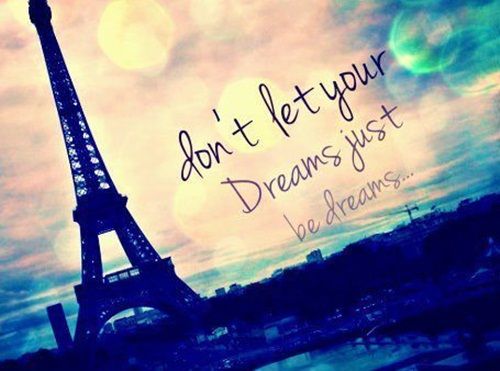 Dream
a little every day.
In order to live our lives without limits we must be willing to never let our imaginations die, and we must never forbid ourselves from dreaming at least a little bit every day. Without our dreams we have nothing in our lives to reach for or to go after. Without our dreams we would have no need for qualities like determination, motivation, and drive. Without our dreams we would not have life period.
Read the rest of this article »
Dream quotes with pictures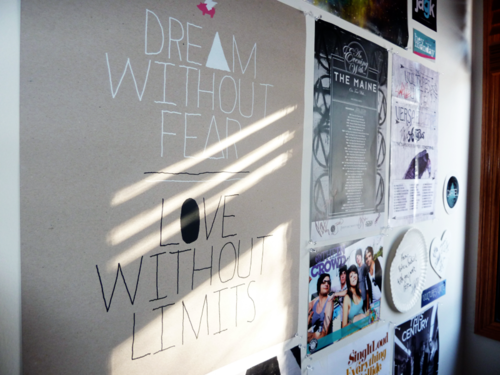 Dream
without fear, love without limits.
Have you ever noticed that in some of your dreams you have while sleeping you possess the superhuman qualities of a super hero while at the same time possessing the romantic qualities of the Worlds Most Interesting Man (or woman)! Even though these dreams do not seem realistic and seem so far from who we actually are at heart sometimes, doesnt mean that we cant at the least try to live up to their inferences to our lives.
Read the rest of this article »
Love quotes with pictures
Dreams quotes with pictures
Life quotes with pictures
Positive Thinking quotes with pictures
What
takes us back to the past are the memories, what brings us forward are our dreams.
The only things that should take us back to the past are the memories we made with the people that were in our lives in our pasts. What should bring us forward are our own dreams for out future. In order to set legitimate, and real goals for our future we must in a sense, forget about the past.
Read the rest of this article »
Past quotes with pictures
Dreams quotes with pictures
Moving Forward quotes with pictures
Moving On quotes with pictures
Dream
and reach for it.
One of the most beautiful structures in the World, was the realized dream of the an engineer in his mid 50s by the name of Alexandre-Gustave Eiffel. As the winner of a contest for a structure in France to commemorate 100 years of freedom, Eiffels dream met many obstacles including opposition from those who didnt want a structure of the Eiffel Tower to dominate the skyline and from those who doubted that this structure could even practically be built. Eiffel is a classic example of a dreamer who reached for his dreams and was able to accomplish them despite the obstacles that stood in his way.
Read the rest of this article »
Dreams quotes with pictures
Inspirational quotes with pictures
Motivational quotes with pictures
Join Us on Facebook
Latest Picture Quotes